Boy, Not Making Bombs, Arrested for Having Things Cops Think Could Blow Up (And For Drawings That Spooked a Teacher)
The Comic Book Legal Defense Fund is publicizing an interesting little story out of Galloway Township in New Jersey: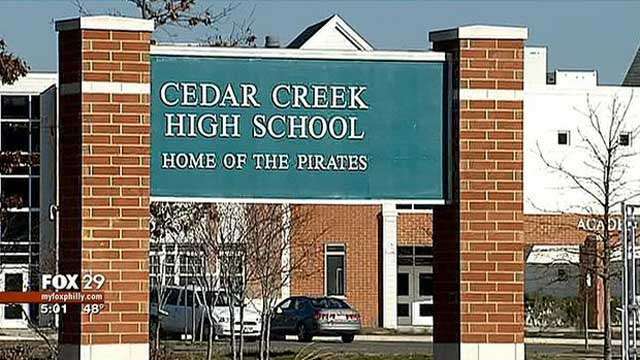 When a 16-year-old New Jersey boy doodled in his notebook on Tuesday, December 18, he probably didn't expect to be arrested by the end of the day. However, when school officials saw the sketches, which they state appeared to be of weapons, and the boy "demonstrated behavior that caused them to be concerned," the police were called.

A subsequent search of the boy's home led to his arrest because they found several electronic parts and chemicals. He was charged with the possession of an explosive device and put in juvenile detention.

The details on what was precisely in the drawings are sketchy, as are the details on the behavior that caused concern. The school claims the drawings were of weapons, but the boy's mother told various press outlets that, "He drew a glove with flames coming out of it." If true, then the drawing wouldn't be out of place in the notebook of any teenager who loves comic books.

At no point in time did the boy threaten the school, school officials, or his classmates. He cooperated fully with authorities, and a search of the school itself found nothing dangerous….
Lest you think it is inherently suspicious a young man would have chemicals or electronic parts, note that his school is, according to a Press of Atlantic City account, "a magnet school with programs focusing on engineering and environmental sciences and specializing in hands-on learning." And his mom told MyFoxPhilly.com that her son had a "passion for collecting old stuff, taking it apart and rebuilding things."
Also of interest from that story, a school superintendent says he's:
"thankful that we had a staff member that (saw something that) caused her some concern, and that she had the sense to report it to school officials. These are things that teachers receive training on all the time."
Most interesting detail from that Press of Atlantic City story:
Police Chief Pat Moran stressed Tuesday night no threats were made by the student and there was no indication there was any danger posed to anyone or property at the school.

"There was no indication he was making a bomb, or using a bomb or detonating a bomb," he said.
Sounds like a good collar to me, boys!