3 Reasons to Support Reason! (Last Full Day of Webathon)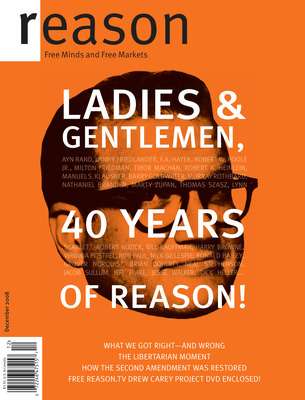 Today is the last full day of Reason's annual webathon, during which we ask people who like what we're doing to help fund our operation. We're looking for 800 donors interested in making a tax-deductible donation to the nonprofit that publishes this site, Reason magazine, and Reason TV.
Please give whatever you can. All donors get their name emblazoned in the web banner above (unless you choose anonymity!) and a shout-out from Reason's Twitter feed (it's @reason). If you give $100, you get a classic black Reason t-shirt and a free subscription to the mag (you can keep it or gift it). If you give $250, you get all that, plus a neat Reason tote bag. At $666 (yes, we know), you get all that plus a chance to ask Matt Welch and me a question in our next "Ask a Libertarian" video series. A gift of $1,000 gets you an invite to lunch with Matt and me in D.C. (our treat!)…
Go here for the swag associated with various giving levels.
Here are three reasons to give to Reason:
1. We're the planet's premiere source of news, information, and analysis from a libertarian perspective. Between the print mag, Reason TV's 500-plus videos a year, and Reason.com (now featuring the constantly updated newsfeed Reason 24/7 along with our Hit & Run blog that has been hailed by everybody from Playboy to The Washington Post), Reason is teh interweb hub for discussions about "Free Minds and Free Markets."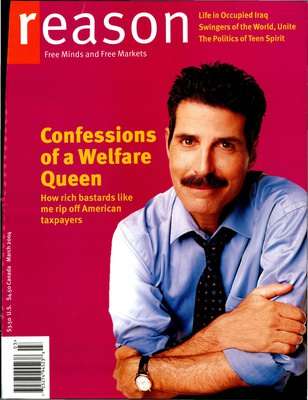 2. We're reaching journalists and public figures with a new way of thinking about the world and the role of government, commerce, and individuals. Fox Business host John Stossel credits Reason with turning him from a conventional consumer-affairs reporter who played gotcha in predictable and un-illuminating ways. Here's my gloss on the way he described it in his 2004 book, Give Me a Break:
After growing disillusioned with liberal and conservative media outlets, he turned to reason. "It was a revelation," he writes. "Here were writers who analyzed the benefits of free markets that I witnessed as a reporter. They called themselves libertarians, and their slogan was 'Free Minds and Free Markets.' I wasn't exactly sure what that meant, but what they wrote sure made sense."
Something similar happened to Drew Carey, who told Time magazine in 2007: "I never thought I was a libertarian until I picked up Reason magazine and realized I agree with everything they had printed." Hell, even Karl Rove was a longtime subscriber, once proudly informing me that soon upon arriving in Washington, D.C. to serve in the Bush White House that he'd just changed his subscription address (sadly, it seems like his issues must have gotten lost in the mail starting sometime around January 2001).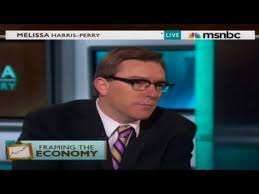 3. We're your voice in public debates over politics, culture, and ideas. When I go on shows like Real Time with Bill Maher, when Matt Welch shows up on MSNBC's UP with Chris Hayes or Melissa Harris-Perry, or when Jacob Sullum bears the withering scorn of Bill O'Reilly (watch this classic clip), we're standing up for a radical libertarian perspective that deserves a bigger and bigger audience (and is getting one). The same thing happens when we either host debates or show up in the pages of publications ranging from The New York Times to the Washington Post to the Wall Street Journal, or on NPR and PBS (where I had the privilege of debating Bill Moyers and Lawrence Lessig about Citizens United).
So if you think what we're doing matters—or entertains or edifies—please make a donation today.