FOIA? Forget It!
White House transparency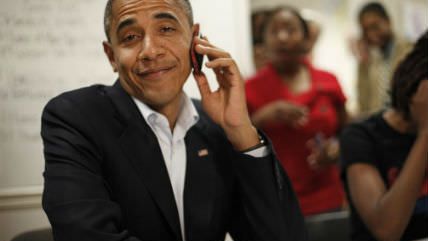 In June reporters from Bloomberg News filed Freedom of Information Act (FOIA) requests with 57 federal agencies asking for official records of travel by agency heads during 2011. Although agencies are legally required to disclose such records within 20 days of a request, only eight managed to do so.
In fact, Bloomberg reported in September, only half of the agencies responded at all. Cabinet agencies that work directly under the president were among the worst offenders: Nineteen out of 20 failed to comply with FOIA.
This stonewalling is at odds with President Barack Obama's campaign rhetoric and his administration's stated goals. Immediately after taking office, he promised his administration would be "the most open and transparent in history." In a 2009 memo, Attorney General Eric Holder described timely responses to information requests as "an essential component of transparency." Perhaps the rest of the executive branch didn't get the memo.