Good and Bad News for Races Where Ron Paul Made Endorsements
Results in some races with candidates endorsed by Ron Paul (all Republicans) show some good news, some bad.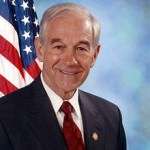 Of the 11 House races where Paul made an endorsement, only three Paulites were defeated, and three freshman House members will be coming into Washington in January with the Paul imprimatur: Ted Yoho of Florida, Thomas Massie of Kentucky, and Kerry Bentivolio of Michigan.
And Justin Amash of Michigan, most Paul fans' second favorite congressman, won re-election after redistricting.
On the Senate side, it was far grimmer for Paulism. Of Paul's six endorsements, only Ted Cruz of Texas won, with a second potential new senator, Danny Rehberg of Montana, embroiled in a race still too close to call. Four of Paul's favored lost. There's still Rand Paul.