No, You Shouldn't Respect the Political Process or the Outcome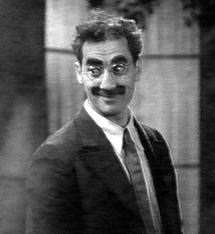 It's rote for goo-goo pundits at this stage in a national election to assure us of the sanctity of the electoral process and to praise American voters, whoever wins, for respecting the outcome. I'm not going to do that. First of all, I don't want to insult your intelligence. Second, I see no reason to lie. I don't see anything sacred about the electoral process, and I don't plan to accord any respect to the outcome, so why should I tell you otherwise?
To the contrary, I think the political process is, at best, an entertaining farce, and the results unworthy of anything but disdain. H.L. Mencken is always good on this point, so let me drop a juicy quote in here:
The government consists of a gang of men exactly like you and me. They have, taking one with another, no special talent for the business of government; they have only a talent for getting and holding office. Their principal device to that end is to search out groups who pant and pine for something they can't get and to promise to give it to them. Nine times out of ten that promise is worth nothing. The tenth time is made good by looting A to satisfy B. In other words, government is a broker in pillage, and every election is sort of an advance auction sale of stolen goods.
The day after the election, whichever buffoons win — even in the unlikely event that the less-unpalatable batch for whom I cast my own ballot pull it out — my only promise is to respect the rights of others, and to otherwise act in compliance with the law to the extent that somebody is watching. Of course, we're under scrutiny more than ever, which is one of my objections to the institution for which we're holding our civic-religious ceremony tomorrow, but there are still a few unobserved corners to be found in which to engage in whatever formally discouraged activity suits your tastes.
Along with many of my colleagues, I've revealed that I'm voting this year (in fact, I already did, weeks ago). I'm sure there are a tiresome few who will argue that this binds me to abide by the results and tug my forelock as the winners pass by like a good subject. But, as I mentioned in that voting round-up, "I consider voting non-essential, but excusable as a defensive act and form of expression." That is, if I can throw a bit of support to pro-liberty issues and candidates to offset just a bit of the frenzy of control-freakery, it's painless and, possibly, beneficial to do so. The great anarchist, Lysander Spooner, allowed that just such defensive voting in no way bound the voter.
In truth, in the case of individuals, their actual voting is not to be taken as proof of consent, even for the time being. On the contrary, it is to be considered that, without his consent having even been asked a man finds himself environed by a government that he cannot resist; a government that forces him to pay money, render service, and forego the exercise of many of his natural rights, under peril of weighty punishments. He sees, too, that other men practice this tyranny over him by the use of the ballot. He sees further, that, if he will but use the ballot himself, he has some chance of relieving himself from this tyranny of others, by subjecting them to his own. In short, he finds himself, without his consent, so situated that, if he use the ballot, he may become a master; if he does not use it, he must become a slave.
So, go ahead and vote or not as you please, without feeling that you've obliged yourself in any way to abide by the outcome. We may have to suffer under the results of what occurs at the ballot box, but that doesn't mean we have to respect it.