Virginia-Style Hurricane Relief: Occupational Licensing for Public Insurance Adjusters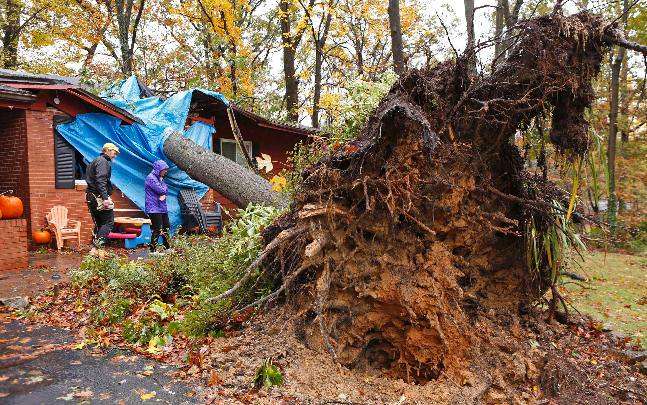 Just in time for Hurricane Sandy, Virginia will require all public insurance adjusters to obtain licenses from the state starting January 1, 2013. Governor Bob McDonnell (R)—who launched an initiative to identify and eliminate unnecessary regulation last week—signed the bill, which passed both houses unanimously, into law in April.
When home and business owners make a claim, insurance companies send out adjusters to determine the extent of the loss. Property owners may hire their own adjusters to negotiate reimbursement with the insurance company. Virginia becomes the 45th state to license public adjusters.
Were consumers clamoring for the law? No. According to a legislative impact statement, there were "very few" consumer complaints about adjusters, but the measure "has the support of the insurance industry as well as the two associations representing public adjusters," the American Association of Public Insurance Adjusters (AAPIA) and National Association of Public Insurance Adjusters (NAPIA). From a NAPIA newsletter:
"I fully support NAPIA's efforts to rid our profession of those that work without licenses or have no regard for compliance….Companies that provide our services without proper licensing do nothing but hurt those most in need, and that is unacceptable to me. If you are aware of any unlicensed individuals or firms please bring it to…[my] attention." – Ronald Reitz, NAPIA President
The law requires adjusters to pass an exam, pay a $250 fee, obtain yearly continuing education credits, and maintain a $50,000 surety bond. According to a NAPIA white paper, the unlicensed practice of public adjusting poses a grave threat to consumers, who might hire someone unscrupulous. The paper identifies precisely zero incidents of harm or fraud (other than operating without a license, to the extent that is fraud).
AAPIA and NAPIA also lobbied for a licensing bill in Alabama this year after an April 2011 tornado that caused more than $2.2 billion in damages and resulted in more than 117,000 claims. No consumers complained about public adjusters, however, and the bill died in committee.
According to a report by the Institute for Justice, a public interest law firm, Virginia has the eighth most burdensome and 11th most extensive licensing requirements in the country for low- and middle-income occupations.* According to the Dictionary of Occupation Titles, median wages for adjusters in 2011 was $59,320.
*Disclosure: I am a former employee of the Institute for Justice, and I worked on the report cited.