2012 Election Fundamentals: Incumbency, the Ground Game and Ohio
What's Ohio got to do with it?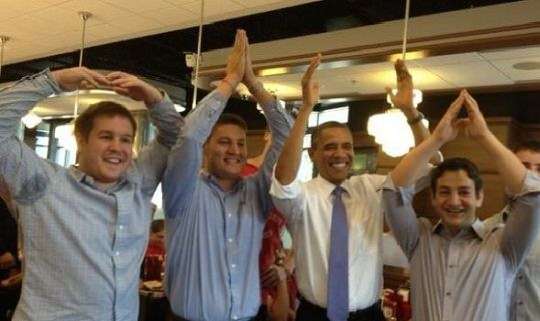 A week out from the election, everyone seems to be a pundit with a conventional wisdom about election fundamentals. My elderly neighbor, a long time Democrat, asked me today who I thought would win the election. I guessed Mitt Romney, telling him the odds are longer for him so it's the gutsier prediction to get right. Nevertheless, we both agreed Obama's the favorite, however slightly. My neighbor gave three reasons for an Obama advantage, mostly right.
The first is incumbency: presidents tend to get re-elected. While three presidents (Bush, Carter and Ford) lost general elections in the last fifty years, the last incumbent president to have been elected to the office, not beaten an incumbent himself and not faced a serious third party challenge to still lose his re-election bid was Herbert Hoover in 1932.
The second is the ground game. While enthusiasm for Mitt Romney's grown significantly since the first debate, the Obama campaign still has one of the most formidable ground operations in recent memory. It could net the president at least two percentage points on election day and is credited for bringing states like North Carolina, Indiana and Virginia into Obama's column in 2008. My neighbor jokingly called them "shock troops," and Democrats, at least, are trumpeting early voting turnout as a favorable sign for them.
The third reason my neighbor gave was Ohio. Ohio has certainly been the closest thing to center stage in this presidential election campaign. No one state voting differently in 2008 would've swung the election, but 2004 hinged on the results in the Buckeye state. John Kerry shared stories about voting irregularities with Hamid Karzai when the Afghan president was threatened by a run-off. The conventional wisdom seems to say 2012 will rest on Ohio too, but I'm not sure how important Ohio will be in a race with as many battle ground states as even conservative estimates indicate (five or six) and both candidates about the same amount of states less one or two away from 270.
Here's an electoral map where Romney wins Ohio (and Virginia and Florida) and still loses the election: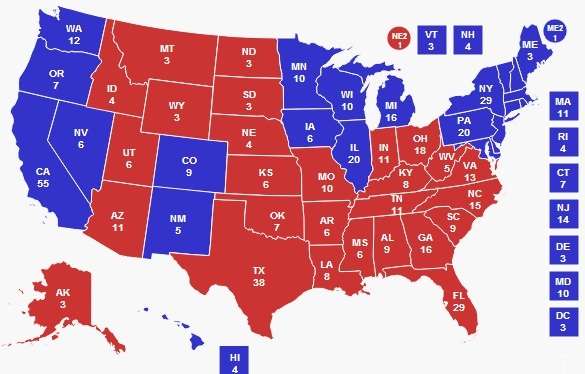 Here's one where he loses Ohio and wins the election (no Republican has done that):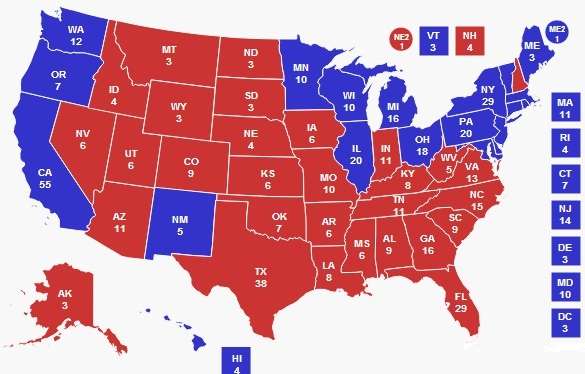 For fun, here's what a tie vote that would trigger a contingent election in the Congress that Romney would likely win might look like: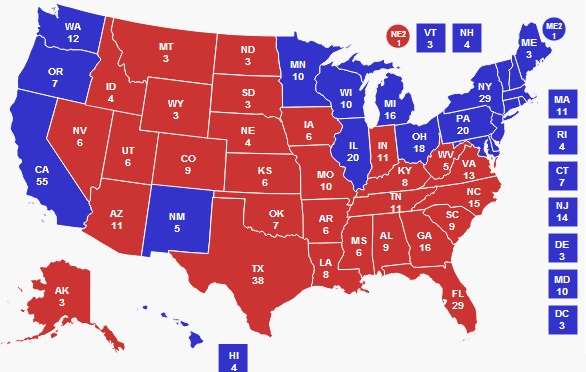 Bonus fun, here's how Gary Johnson winning a few electoral votes could prevent either from getting a majority and also lead to a contingent election, where the House would vote by state delegation from among the three candidates for president:
You can make your own electoral maps via RealClearPolitics.