The Fine Line Between Belligerence and Tumultuousness in the Shooting of Dan Fredenberg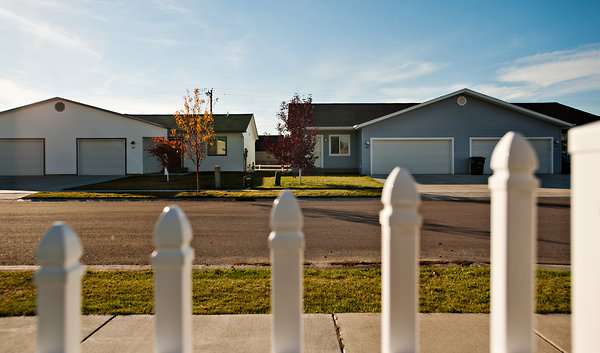 Last week I questioned the suggestion that a specific 2009 change to Montana's self-defense law explains Flathead County Attorney Ed Corrigan's decision not to prosecute Brice Harper for killing Dan Fredenberg last month during a confrontation over Harper's affair with Fredenberg's wife. The law used to say that deadly force may be used to prevent an assault by a home intruder only when he enters "in violent, riotous, or tumultuous manner." Although The New York Times cited the elimination of that language as a reason for Corrigan's decision, I said, the details of Harper's encounter with Fredenberg suggest that the latter's behavior was "violent, riotous, or tumultuous": According to Harper and Fredenberg's wife, Fredenberg angrily charged into Harper's garage, cursing at him, and continued to advance even after Harper brandished the gun and warned him away. Salon's Emily Bazelon says Fredenberg was "belligerent, maybe, but not actually violent." Well, Corrigan concluded that Harper reasonably believed Fredenberg was about to become "actually violent," and his manner can fairly be described as "tumultuous," i.e., "noisy and disorderly" as well as "violently agitated."
According to Bazelon, "Corrigan said the key for him was that the law used to give people the right to shoot to kill intruders only if they entered in a 'violent, riotous, or tumultuous manner,' but the new version of the law deleted the 'violent, riotous, or tumultuous' part." Corrigan did not say that in the New York Times story or in his four-page letter explaining why he did not pursue charges against Harper. He did say this to the Times:
You don't have to claim that you were afraid for your life. You just have to claim that he was in the house illegally. If you think someone's going to punch you in the nose or engage you in a fistfight, that's sufficient grounds to engage in lethal force.
But that was true before the 2009 revisions to Montana's law, when deadly force against a home intruder was considered justified if a resident reasonably believed it was necessary "to prevent an assault" or "the commission of a forcible felony" (provided the intruder entered in "violent, riotous, or tumultuous manner"). In other words, you did not have to claim that you feared for your life (although Harper did claim that).
The legislature in 2009 also added language explicitly saying that a homeowner in this situation has no duty to retreat, and Bazelon emphasizes that Harper could have run into his house, locked the doors, and called the police rather than choosing to confront Fredenberg in the garage. But if that provision merely codified what was already the rule in Montana (as the Flathead Beacon reports, citing the president of the Montana Shooting Sports Association), it does not seem crucial in this case either. As I said, another 2009 amendment, requiring the state to prove beyond a reasonable doubt that a defendant's use of force was not justified (once he has provided evidence suggesting it was), seems like it would be a more significant factor for a prosecutor weighing charges against Harper.