Poker Is No Crime
Gambling ruling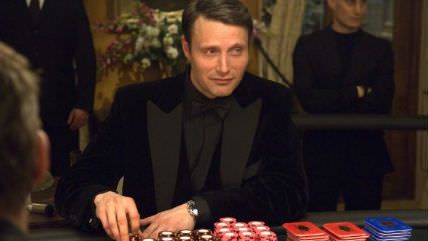 Which is more important in determining winners and losers in poker: luck or skill? While a given player's response to that question may depend on whether he's up or down, a federal judge recently gave a more definitive answer.
In a detailed, 120-page decision issued on August 21, U.S. District Judge Jack Weinstein threw out the conviction of a Staten Island poker room operator accused of violating the Illegal Gambling Business Act (IGBA). Weinstein ruled that poker does not qualify as gambling under that statute because it is "predominately a game of skill." The Poker Players Alliance, a pro-legalization group that assisted the defense, said it was the first time a federal court had addressed the game's status.
Federal prosecutors argued that state law should determine what counts as a "gambling business" under IGBA, while the defendant, Lawrence Dicristina, said Congress had in mind a distinct federal definition. Weinstein concluded that the rule of lenity, which says ambiguities in the definition of a crime should be resolved in the defendant's favor, required him to accept Dicristina's interpretation.
IGBA does not mention poker, and Weinstein noted that all its examples of gambling involve forms of betting, such as roulette, slot machines, and numbers games, where chance predominates. Based on expert testimony and studies cited by the defense, he concluded that "the influence of skill on the outcome of poker games is far greater than that on the outcomes of the games enumerated in the IGBA's illustrations of gambling." Furthermore, "the government's expert witness provided no basis for the court to conclude that chance predominates over skill in poker."
If other judges find Weinstein's reasoning persuasive, his ruling could help clear the way for legal online poker, especially in light of a September 2011 Justice Department memo concluding that another federal gambling law, the Wire Act, applies only to sports betting. The memo, which repudiated the department's longstanding position that the Wire Act generally prohibits using the Internet for gambling, came in response to states that wanted to sell lottery tickets online.