'The West seems to be falling out of love with free speech'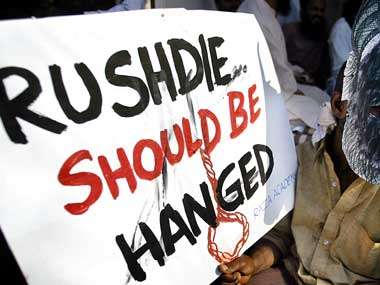 Speaking of anti-blasphemy agitation vs. free expression, Jonathan Turley has an excellent op-ed in the Washington Post on precisely that subject, headlined "Shut up and play nice: How the Western world is limiting free speech." This section in particular is chilling:
Religious critics in France, Britain, Italy and other countries have found themselves under criminal investigation as threats to public safety. In France, actress and animal rights activist Brigitte Bardot has been fined several times for comments about how Muslims are undermining French culture. And just last month, a Greek atheist was arrested for insulting a famous monk by making his name sound like that of a pasta dish.

Some Western countries have classic blasphemy laws — such as Ireland, which in 2009 criminalized the "publication or utterance of blasphemous matter" deemed "grossly abusive or insulting in relation to matters held sacred by any religion." The Russian Duma recently proposed a law against "insulting religious beliefs." Other countries allow the arrest of people who threaten strife by criticizing religions or religious leaders. In Britain, for instance, a 15-year-old girl was arrested two years ago for burning a Koran. […]

Dutch politician Geert Wilders went through years of litigation before he was acquitted last year on charges of insulting Islam by voicing anti-Islamic views. In the Netherlands and Italy, cartoonists and comedians have been charged with insulting religion through caricatures or jokes.

Even the Obama administration supported the passage of a resolution in the U.N. Human Rights Council to create an international standard restricting some anti-religious speech (its full name: "Combating Intolerance, Negative Stereotyping and Stigmatization of, and Discrimination, Incitement to Violence and Violence Against, Persons Based on Religion or Belief"). Egypt's U.N. ambassador heralded the resolution as exposing the "true nature" of free speech and recognizing that "freedom of expression has been sometimes misused" to insult religion.

At a Washington conference last year to implement the resolution, Secretary of State Hillary Rodham Clinton declared that it would protect both "the right to practice one's religion freely and the right to express one's opinion without fear." But it isn't clear how speech can be protected if the yardstick is how people react to speech — particularly in countries where people riot over a single cartoon. Clinton suggested that free speech resulting in "sectarian clashes" or "the destruction or the defacement or the vandalization of religious sites" was not, as she put it, "fair game."