Kid Suspended from School After Mom Packs Kombucha in His Lunchbox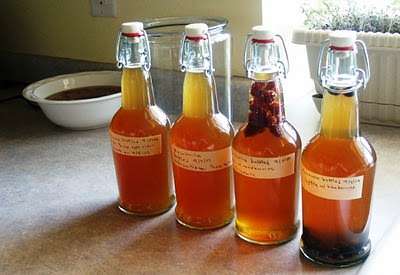 A school in Newport Beach, California—where you'd think they would know better—suspended an elementary school kid for the beverage his mommy packed in his lunch bag.
It was kombucha, a fermented drink made with tea and sugar that can contain trace amounts of alcohol. The increasingly popular beverage made headlines in 2011 when it (supposedly) caused a false positive on Lindsay Lohan's court-mandated blood alcohol testing. But the typical drinker isn't a blond alkie. Kombucha is a home brew favorite with the seitan-and-seaweed set, thanks to the a host of (unverified) health benefits some believe confers. (For the curious: This is what the tea looks like in process. Link is technically SFW, but totally gross.)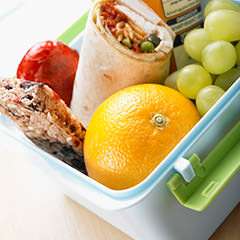 The California kid originally got fingered for the container his mom packed the tea in: a glass bottle protected by a foam sleeve. (Aficionados say the acidic tea shouldn't be packed in plastic or metal.) But when school officials found out what was inside the verboten receptacle, they freaked out. The kid spent the whole day in the school office. At one point they called in a police officer. The vice principal suggested that the kid may be required to transfer schools and tried to enroll him in alcohol abuse counseling course aimed at teens. Then the infraction was reported to the school district and the kid was suspended for 5 days.
The kid's mom got wind of what was going on and wound up getting the suspension revoked, but it's on his record and the school district may yet choose to take action.
It doesn't matter whether the tea is healthy or not, of course. Nor does it matter if I think it's a little bit gross. Just as with raw milk, the point it that people should be able to drink what they want—and make choices for their kids—without intervention by the cops, for crying out loud.
(Kombucha photo by Laurie Neverman.)