John Stossel Tweaks Donald Rumsfeld on Military Spending
Reason columnist and Fox Business reporter John Stossel was called upon to introduce former Defense Secretary Donald Rumsfeld last night at a Washington Times 30th anniversary shindig and violated standard D.C. politesse by critiquing military spending. Mediaite reports: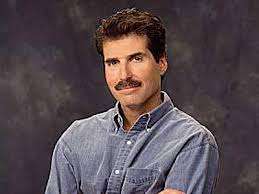 Rather than heap the requisite praise upon Rumsfeld, outspoken libertarian…Stossel said he didn't know why he was assigned to introduce Rumsfeld because "I'm very skeptical of our involvement in many parts of the world."

"We're going broke. Can we afford to keep spending 600 billion dollars on our military?" he reportedlycontinued on during the introduction. Stossel has long been a critic of bloated government spending on all things — from entitlements to the military to free golf-carts.
Rumsfeld for his part insisted that military spending is no problemo–it's just "entitlements" that we have to worry about, sounding very entitled on the part of the ever-growing and ever-hungry-for-more military machine.
It is difficult to say that programs that constitute around 20 percent of the budget and have almost doubled in the past decade in constant dollar terms, programs that provide almost nothing of actual value to the people of the United States other than killing people, making enemies, continuing outmoded alliances, and feeding the military-industrial complex, can be ignored when it comes to managing the federal budget.