Bite the Bullet
High-speed rail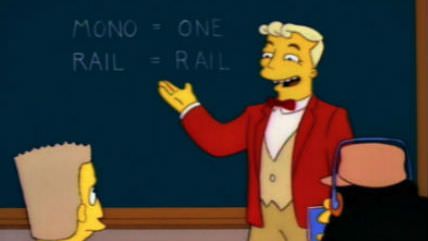 "You have to take the bull by the horns and start investing in things that make sense." Those were California Gov. Jerry Brown's words as he approved $6 billion to fund the first leg of the Golden State's $68 billion bullet train in mid-July, even after the state budget deficit nearly doubled to $16 billion and three cities filed for bankruptcy.
Although the train is eventually supposed to connect Los Angeles with San Francisco and Sacramento, the first leg will be built between Fresno and Merced, cutting through the rich farmland of California's Central Valley. The bill funding the project squeaked through the state Senate by a single vote. Brown and Democratic leaders greased the train tracks by promising an additional $2 billion to improve regional rail service in the Los Angeles and San Francisco areas. That deal matters because no money is budgeted for the bullet train beyond the first leg and there is no guarantee the train will ever actually connect California's largest cities.
The project will receive an additional $3.3 billion in federal stimulus funds if it starts construction by the end of the year. No more federal funds are promisedâ€"so far.
California voters in 2008 authorized only $10 billion in bonds to pay for the train's construction. More recent polls show voters regret it now and would like the project canceled.