Report: There's More Economic Freedom in Canada Than the U.S.
The Fraser Institute releases its annual rankings.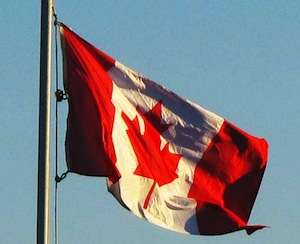 The Fraser Institute, a Vancouver-based free-market think tank, has released its annual report on economic freedom around the world. The Fraser rankings are among the more useful studies of this kind: While there is, as always, room for debate about what measurements the institute should be using and how to properly weigh them, the authors are sufficiently transparent about their sources to let you draw your own conclusions and sufficiently consistent to let you track patterns over time.
The big news for this year—or, technically, the big news for 2010, since that's when the data come from—is that the United States, whose place in the rankings has been declining for a while, has now plunged to number 18. Canada, meanwhile, is tied for number five. The National Post explains what happened:
Canada's economic freedom began to rise under former prime minister Jean Chrétien, who reined in the budget and reduced government spending dramatically….Meanwhile, George W. Bush began to spend—U.S. government consumption went from 17.6% of GDP to 19.5% [from 2000 to 2010], transfers of subsidies went from 13.2% to 16.3% and the government enterprises and investments went from 17.6% of GDP to 22.5%.

"Canada really started moving up in economic freedom under a prime minister that was supposedly from the left side…and the United States started moving down in economic freedom under someone who was supposedly from the right wing, Republican party," said [Fraser Vice-President Fred] McMahon….Stephen Harper's Conservatives expanded the size of government since taking office in 2006, said [Fraser Institute President Niels] Veldhuis, which pulls the ranking down a bit.
The report's top spot went to Hong Kong, which is nominally ruled by communists these days. The U.S. is wedged between Qatar and Kuwait.
Bonus reading: Historical context from David Henderson and Jeet Heer.
Bonus listening: