What's So Hard About Saying, "In the United States, we are not in the business of approving these messages"?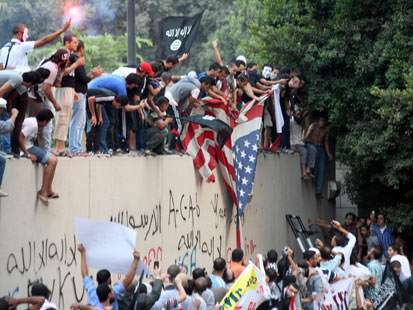 The U.S. State Department, and even its besieged embassy staff in Cairo, is receiving a barrage of criticism because of statements like this:
The Embassy of the United States in Cairo condemns the continuing efforts by misguided individuals to hurt the religious feelings of Muslims – as we condemn efforts to offend believers of all religions. Today, the 11th anniversary of the September 11, 2001 terrorist attacks on the United States, Americans are honoring our patriots and those who serve our nation as the fitting response to the enemies of democracy. Respect for religious beliefs is a cornerstone of American democracy. We firmly reject the actions by those who abuse the universal right of free speech to hurt the religious beliefs of others
The criticism is well-deserved. As James Joyner succinctly put it,
In point of fact, making a movie commenting on the sexual proclivities of someone who died some fourteen hundred years ago in no way constitutes "incitement" under any meaningful use of the term.
I would add that my government has no business giving a whirl about "hurt[ing] the religious beliefs of others" (a standard both elastic and asymmetrical, virtually begging for a heckler's veto) and that there is no "universal right of free speech," at least in practice (as opposed to the philosophical principle, which I wholeheartedly endorse).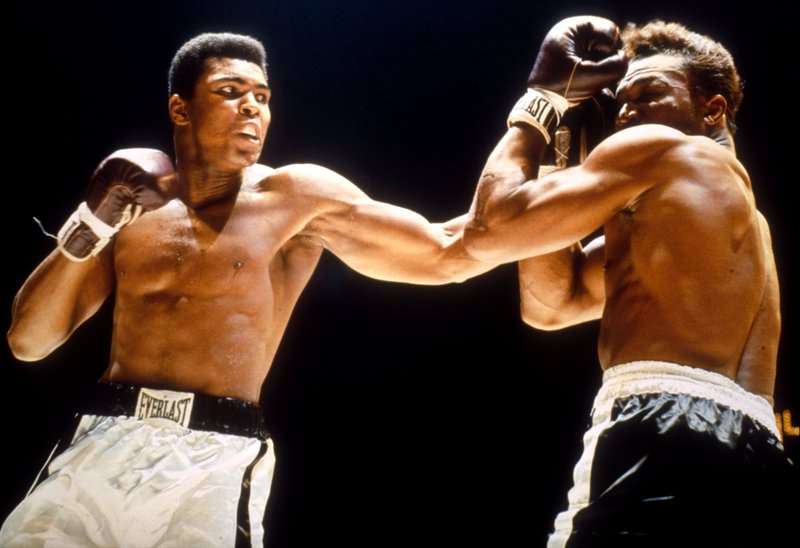 The fact is that the First Amendment, no matter how embattled, protects a range of expression unthinkable even in Western Europe. Because of that unique position, and because the U.S. seems doomed to play an outsized diplomatic and military role in the tumultuous Muslim world, it behooves the State Department to constantly explain the vast differences between state-sanctioned and legally protected speech in the so-called Land of the Free. If the U.S. government really was in the business of "firmly reject[ing]" private free-speech acts that "hurt the religious beliefs of others" there would be no time left over for doing anything else.
It's really not that hard. The values in that film (or "film") are not our values; our government respects religion, religious expression, and religious pluralism (including and especially that of Muslims, even in the wake of murderous Muslim-led attacks on American soil); and we are not in the business of approving or (for the most part) regulating the private speech of our citizens. To the extent that that message is not sufficient for rioters, the problem is theirs.
Some liberal Tweeters this morning are pointing out that, hey, the Bush administration condemned the Mohammed cartoons, too!, but this mostly goes to illustrate how bipartisan cravenness can be. We know that this issue will keep coming up; maybe it's about time the American government, and the rest of us, develop a more American response.