Ron Paul's Political Director Jesse Benton Quits Campaign for Liberty
Jesse Benton, Rep Ron Paul's controversial political director and the de facto guy in charge of the political end of the Ron Paul operation (though never officially the "campaign manager") has left the position in the larger Paul machine he held between the 2008 and 2012 runs, senior vice president of the Campaign for Liberty. (Benton also managed Rand Paul's winning Senate campaign in 2010 in the interim.)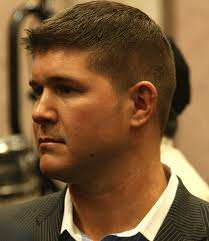 Campaign for Liberty is the grassroots activism group launched in the aftermath of the 2008 Paul run, most closely associated with "Audit the Fed" activism.
Benton said this in his public resignation letter to Campaign for Liberty president, and Paul 2012's official campaign manager, John Tate.
After much soul searching, I have decided that my passion lies in direct electoral politics, and I plan to work on campaigns rather than resume my work in grassroots advocacy.
It is therefore with a heavy heart that I write to tell you that I will not rejoin Campaign for Liberty's staff this fall. Please know that you, our team, Dr. Paul, and all our wonderful members have my undying friendship and loyalty. I am of course happy to be a resource and friend to any and all of you, for whatever is in my power to provide.
Benton is also married to Paul's granddaughter Valori Pyeatt. Ron Paul appended this to the letter:
As Jesse moves on to new opportunities, I wanted to take a moment to thank him for his tireless efforts on behalf of our cause these past few years.

Jesse remains committed to building on the historic progress our movement has made, and I wish him all the best in his future endeavors.

I look forward to seeing the great things I know he and Valori will accomplish together in the years to come.
Benton, in my reading of the campaign, was the leading strategist behind the idea that it was best for the Paul machine to normalize itself within the Republican Party, and is also known for being eager to segregate the campaign from the Paul grassroots' more radical edges. Taking that tack often earned him the enmity of many of Paul's more hardcore fans, especially the ones who wanted a loud and vigorous and messy fight-to-the-death against the establishment until the very end.
The comment thread at this afternoon's Daily Paul post on his resignation is a fair representation of the sort of vituperation regularly aimed at Benton.
I'm hearing unspecific and unsubstantiated tales that Benton will be announcing his next political job very soon, and that the specifics of it may further aggravate Paul hardcore fans. (Not that there is any other political campaign around that's as good in libertarian terms as Paul's.) Benton himself is not commenting about that as of this afternoon.
The history of the Paul campaigns is told in my book Ron Paul's Revolution.