Debbie Wasserman Schultz: Obama Has "Sensible Policy" on Immigration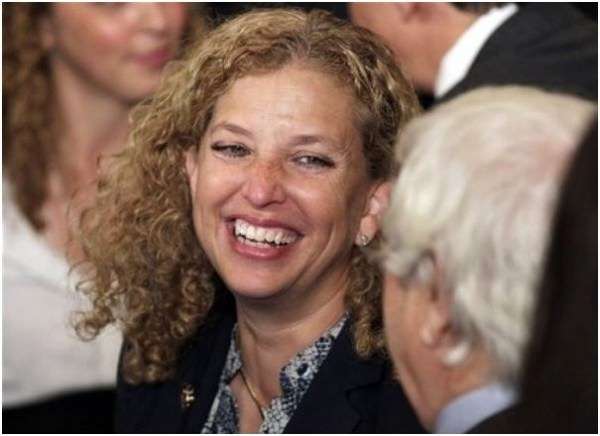 CHARLOTTTE – How do you defend President Barack Obama's record-setting number rate of deportations in front of the Democratic National Convention's Hispanic Caucus? Today, Rep. Debbie Wasserman Schultz (D-Florida), chair of the Democratic National Committee, told the caucus that Obama has "reprioritzed the people that need to be deported because, they're criminals."
"President Obama is the only president in recent memory who has gone to bat for Hispanics, in every sense of the word," Wasserman Schultz said. "[He] made sure that we invested in higher education so that more Hispanics could live the dream, made sure that college was more affordable, made sure that we invested in health care."
When pressed on the estimated 1.4 million deportations under Obama, Wasserman Schultz defended the president's "sensible policy."
"This is a president who is committed to comprehensive immigration reform," she said. "Unfortunately we have not only no cooperation from the Republicans, but they have a candidate for president who actually believes that we should have the 12 million undocumented immigrants in this country self-deport. Who says that he would veto the DREAM Act; who doesn't think we should embrace immigrants to this country. And that's why I am so proud to support President Obama."
Schultz took questions from the press for seven minutes before leaving for her next event.
During her speech to the Hispanic Caucus Schultz touted Obama's support for the DREAM Act and his use of a "Homeland Security Directive" sparing thousands of young illegal immigrants from the threat of deportation.