Balloons Fall at 2012 RNC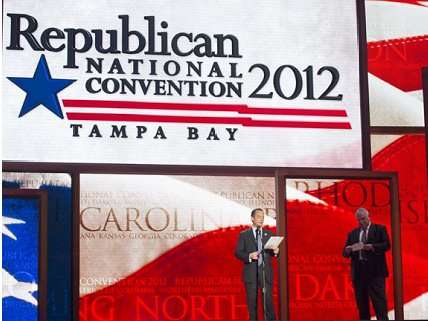 TAMPA – No convention is complete without a balloon drop.
This video is what the balloon drop looked like from my vantage point on the floor near the Washington and Iowa delegations.
Worth noting that the women in both delegations reacted more positively to Mitt Romney's speech than the men.