You Used to Need Five States to Be Officially Put in Nomination for President at RNC. Ron Paul Gets Six. Rule Change! Now You Need Eight!
Remember all that brouhaha over Ron Paul needing five states to nominate him, according to the old "Rule 40"? Well, today six states (or entities with delegations) tried to nominate him–Nevada, Iowa, Oregon, Minnesota, Alaska and the Virgin Islands.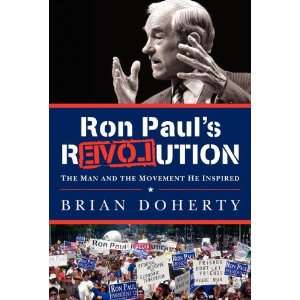 What happened then? A rule change was adopted saying you need eight. Sorry Ron!
The Las Vegas Sun and New York Times both reported on this. From the Sun:
Paul supporters, lead by Nevada delegate Wayne Terhune, succeeded in putting together petitions from six states to put Paul's name up for nomination. But earlier this week, the Romney campaign won a critical rules change requiring eight states to put a candidate up for nomination.

At the last moment, Paul supporters handed the petitions to the convention secretary. Then, the convention voted to adopt the eight-state rule, crushing the Paul effort.**(see update II, below)
That's apparently why Paul's 190 or so votes, announced by various state leaders, were not announced from the podium to the convention assembled.
For the story of how Ron Paul got this far, see my book Ron Paul's Revolution: The Man and the Movement He Inspired.
UPDATE: Nevada's delegation leader talks about the six states in his "great state of Nevada" peroration on the floor as he announces 17 votes for Ron Paul (just five for Romney). Bound delegates, anyone? Note the secretary ignoring him as she refuses to announce the Paul votes:
UPDATE NUMBER TWO: Commenter Westmiller points out that both the New York Times and the Las Vegas Sun Times mislead their readers, including me, on the exact cause and effect of the rule change and refusal to nominate Paul, since the rule change from five to eight, which did happen, is not meant to go into effect until the next national convention. While rule change and denial of nomination both occurred, they are not directly causally connected.