Ron Paulers Won't Stop Believing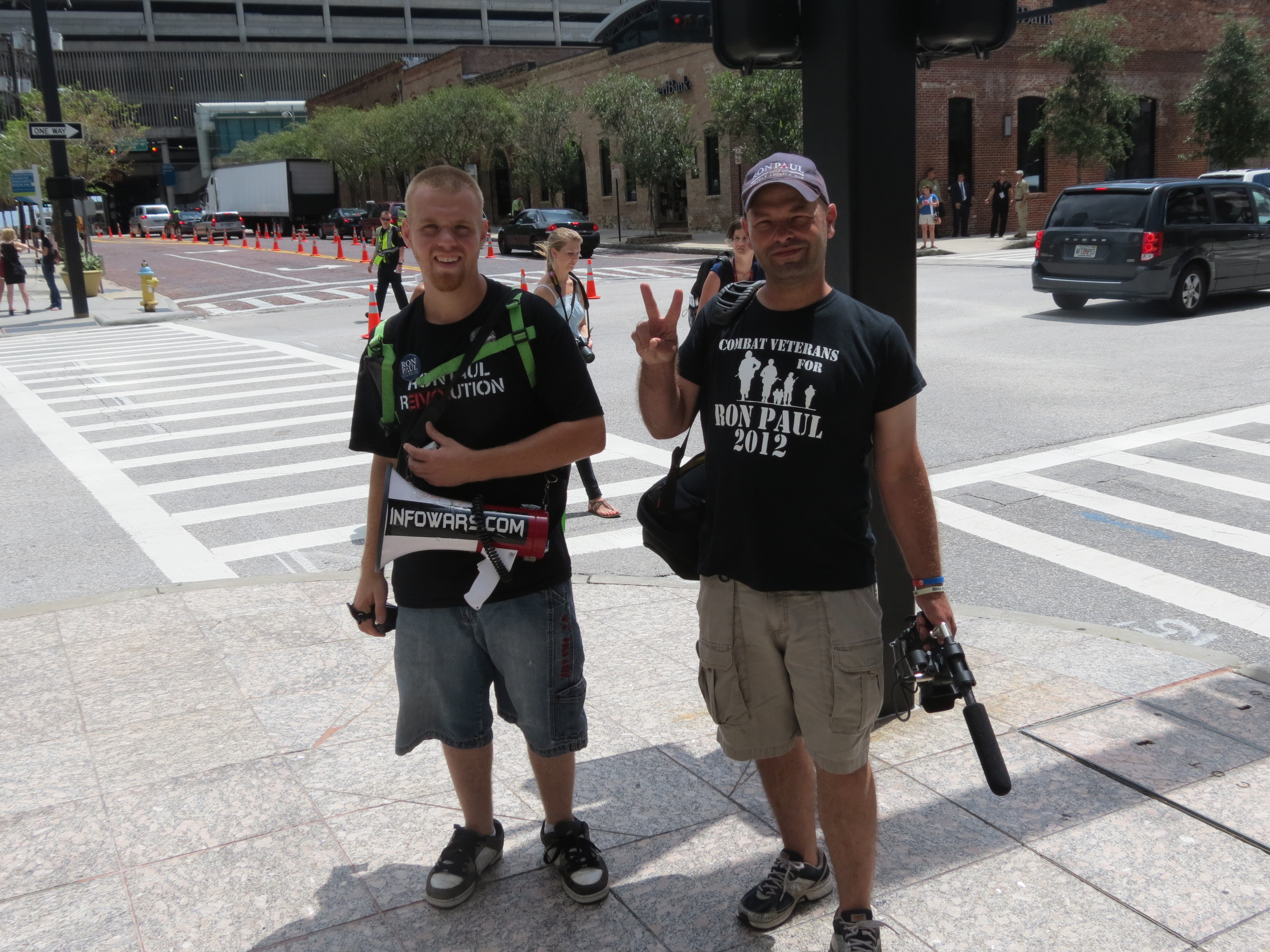 Tampa – As a possible floor fight at the Republican National Convention simmers, a dozen or so Ron Paul backers greeted media members as they entered the security perimeter surrounding the Tampa Convention this morning with signs and chants of support for the Texas congressman. Paul backers of all stripes are unhappy with what they perceive as attempts by the Republican establishment to stifle the strength of their movement by limiting their ability to attend future conventions. Others are still optimistic that the paleoconservative and libertarian icon can secure the nomination today.
"He's got a very good chance," said Michael Heiss, cradling a bullhorn.
"I mean it's a long shot, but of course, of course," said Dana Costello.
"Ron Paul winning is a long shot but there is still a chance but when people say he's got no shot I'd like to remind them that Buster Douglas knocked Mike Tyson the fuck out," said Heiss.
Late last night it was believed a floor fight would be avoided but Erick Erickson of RedState is reporting that Paul delegates, or "the grassroots" as he calls them, are not happy with any of the agreements.
Follow me on Twitter for all the latest updates from the floor of the convention.