The Government's Unsuccessful Efforts to Fight Health Care Fraud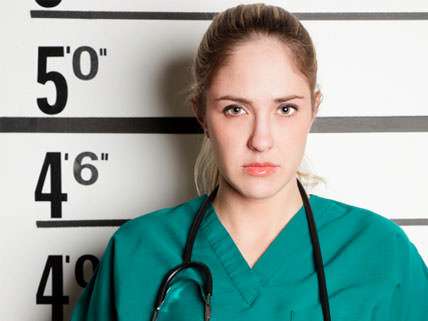 A new Health Affairs issue brief takes a look at fraud and abuse in Medicare and Medicaid. It's a big problem, According to the Government Accountability Office, those two programs paid about $65 billion in "improper payments" in 2010, which, to provide some context, is a little less than the total cost of all the additional health coverage provided under ObamaCare in 2014. The issue brief notes that the Department of Health and Human Services has been making a big push to reduce fraud in the system, and that ObamaCare gives federal health bureaucrats a variety of new tools intended to facilitate fraud fighting. The problem is that these tools haven't worked all that well so far. Doctors and other health providers already successfully convinced HHS to put one new program on hold after complaining that it would prove too burdensome. The GAO recently reported that a $102 million Medicaid anti-fraud program had caught just $20 million in fraud. Indeed, since 1986, the agency has released at least 159 separate reports on fraud in the nation's biggest government health program, Medicare. Those reports don't appear to have done much good. Last summer the agency published a report noting that the anti-fraud systems in place were "inadequate and underused." Which is why, even though I'm all for reducing fraud and waste in government health programs, I'm also pretty skeptical that the latest push will be any more successful than previous efforts.
Read "Medicare Thieves," my October 2011 magazine feature on fraud in government health systems.