Greenwashing the Games?
An oil company emphasizes its environmental credentials at the London Olympics.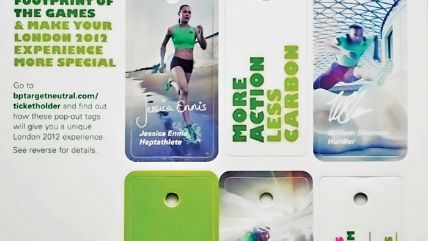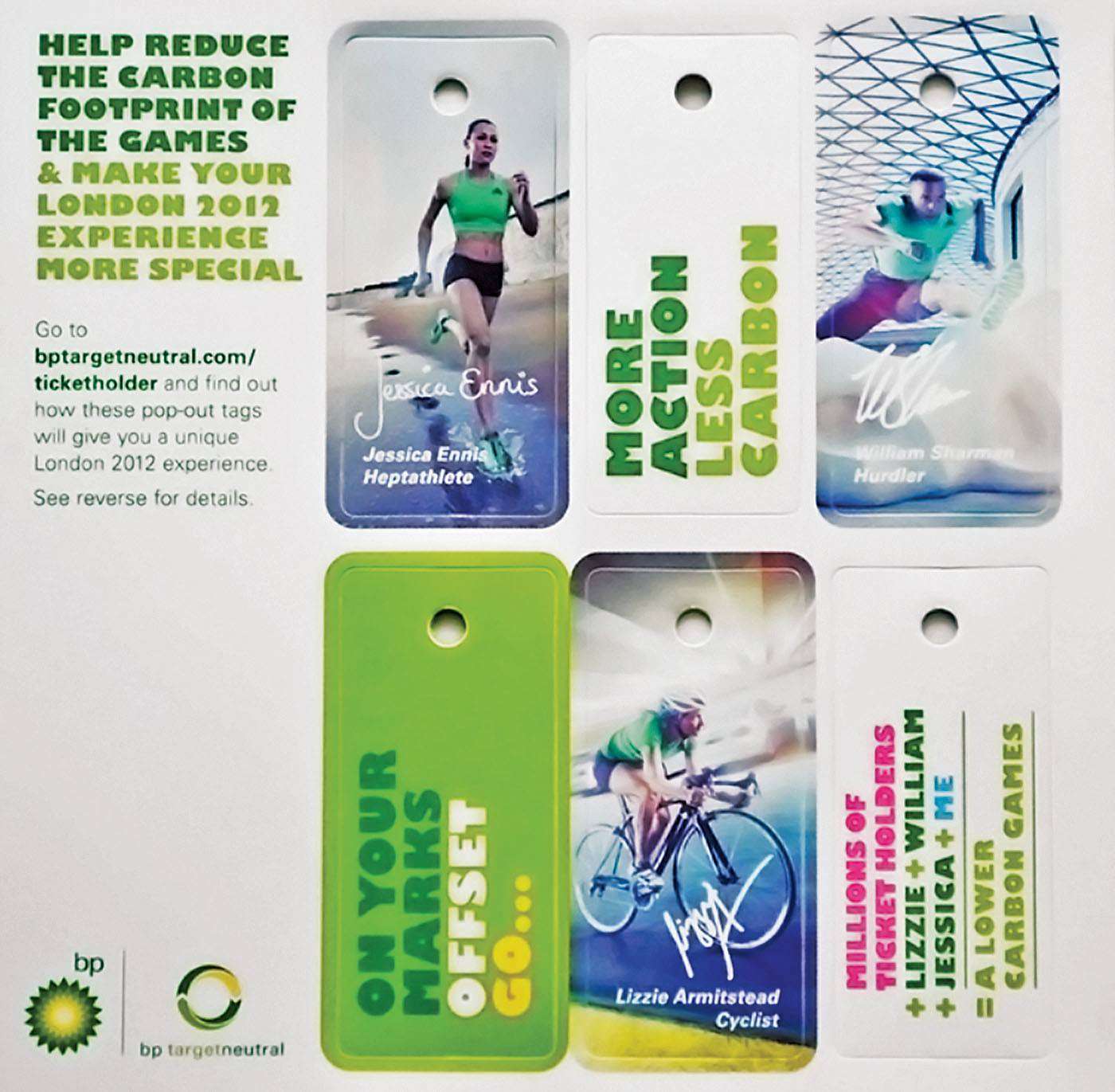 London won the right to host the 2012 Summer Olympic Games largely due to its vow to run an environmentally "sustainable" fortnight of athletic competition, entertainment spectacle, and concentrated tourism. To meet this goal, organizers devised a removable track stadium, recycled a reported 90 percent of the games' construction waste, and solicited various sponsors, which they dubbed "sustainability partners"—including one of the environmental movement's most hated petroleum companies, BP.
All over London streets and across British media, BP, the "official fuel and gas provider" of the Olympics, sponsored ads promoting a campaign to minimize carbon production during the games. Green groups accused London of facilitating corporate "greenwashing" of "one of the dirtiest companies on earth" and vandalized several BP billboards with well-placed splashes of oil.
Although there is indeed something farcical about an oil company branding itself as a green champion, environmentalists might pause to consider one happy (for them) fact: Partly because of their pressure, the very companies they hate are adopting at least part of their agenda. It might not be good enough for a gold medal, but it sure sounds like a win-win.