RNC No Boon for Tampa Strip Clubs, Says Local Adult Entertainment Mogul
Strip clubs not expecting a boon from the convention. Free speech, of course, will be limited as usual.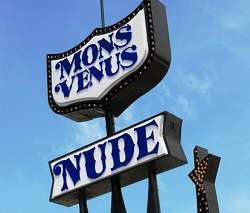 Tampa is apparently a town known for strip joints, like "New York City and the Statue of Liberty," according to the AP no less, and Joe Redner helped build that reputation, opening three strip clubs (since sold). The sometime local progressive politico tells the AP that the Republican National Convention headed to his town won't be a boon for the local strip clubs:
"I don't expect the RNC to be as busy as Super Bowl," Redner said, with a dismissive wave of his hand. "I don't think those people are coming to party."

… Jason Lange, an adult industry promoter, agrees with Redner that Tampa-area clubs probably won't receive a windfall because of the RNC.

"A lot of people are thinking it's going to be a super home run, but it's not," said Lange, who has booked some private parties for RNC-goers and is bringing in porn stars as entertainers at certain clubs during that week. "The Mitt Romneys aren't going to go into adult entertainment clubs."
National political conventions are almost always vaunted as cash cows or crowing moments for the city's selected to host them, and both Tampa and Charlotte have been no different.
In an op-ed in the Charlotte Observer, Ron Stodghill questioned the premise of the lucrative conventions by looking to the previous hosts of the Democratic Party's get togethers:
In Denver and Boston, there are some valuable lessons to be learned about sorting hype and hubris from reality.

After Beantown's convention, for example, Suffolk University's Beacon Hill Institute released a study called "The Economic Impact of the Democratic National Convention on the Boston Economy: The Final Tally." Alas, the report characterized the much-ballyhooed event as having marginal economic impact on the city. While Mayor Thomas Menino predicted that the convention would rake in $154 million, the actual yield was substantially less, the study said.

Among the reasons: normal workday productivity was halted due to road closures, revenue-generating events not related to the DNC were canceled, and spending among delegates and nondelegates in Boston's restaurants and shops was less than projected as attendees gathered instead at corporate parties and receptions.

In fact, many local businesses wound up saddled with "extra inventory and empty seats and cash registers."

…Similarly, while Denver officials calculated that the DNC generated a regional economic benefit of $266 million in direct and indirect spending, and $133.5 million in direct spending in Denver, those estimates didn't fully account for lost or displaced business due to the convention, some business leaders have argued.
And while the Minneapolis-St. Paul GOP convention in 2008 convinced Minneapolis to bid for this year's Democratic convention, the 2004 convention in New York City (hosted by Mayor Bloomberg when he was a Republican) brought about some of the largest convention-related protests since Chicago 1968, animated by opposition to the Vietnam War, and its Republican counterpart four years later in Miami, largely overshadowed in history by the 1972 Miami Dolphins, who went 14-0.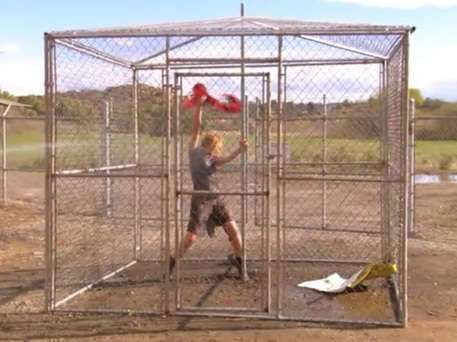 Some of the first "free speech zones," made famous during the Bush years, were put in place for the 1988 Democratic convention in Atlanta, and over the years the place where our would-be presidents are nominated have been home to mini-suspensions of the Constitution.
This year will be no different. Charlotte is spending $50 million (in federal money!) on security, and Tampa police are taking "unusual steps" in restricting protests surrounding the convention center, like banning rope over six feet long and parades lasting longer than 90 minutes.
So maybe if you're in Tampa to protest this summer, hit a strip club instead. They say they need the stimulus!