Michigan Mayor Who Shut Kid's Hot Dog Stand Is Sad Because the Media Are Mean to Him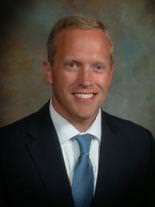 Kurt Dykstra, the mayor of Holland, Michigan, is sad. The media, including "opinion-based sites like The Blaze, owned by Glenn Beck, and Reason.com, owned by the libertarian Reason Foundation," have depicted him as a bad guy, just because he shut down the hot dog stand of a 13-year-old kid who was trying to make money to keep his family from becoming homeless. "People have said some colorful things about my character, or lack thereof."
"It's certainly a story that, at first blush, seems tailor-made for this kind of treatment," he said.
Ya think? Anyway, here's the mayor's perspective, as explained by Michigan news site MLive:
The problem is, that's only one side of the story. From the city's perspective, the zoning ordinance dates back decades and was drafted at the behest of downtown businesses that pay additional assessments to cover the cost of free parking downtown, and other improvements, like heated sidewalks courtesy of Holland's winter "snowmelt" system.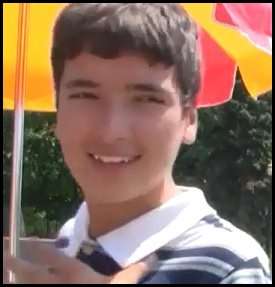 Yep, too bad no one has really let the city tell its side of the story. Oh wait, I think I remember reading something about that at Reason.com, owned by the libertarian Reason Foundation. In fact, it was an excerpt from an email from a city official defending their actions, quoted it at length. Let's read it again:
The downtown business owners annually pay substantial assessments (often reaching into the thousands of dollars) for improvement and maintenance of the free parking lots, amenities and events, and "snowmelt" to keep the downtown alive and well – and these assessments are on top of their regular property taxes.

With that in mind, it is understandable that these businesses, historically at least, have been reluctant to allow mobile vendors into the downtown area to benefit from the environment the brick and mortar businesses have created, compete with them for customers, but not contribute to the substantial capital and operational costs of the downtown.
Again, hearing this side of the story doesn't make the behavior of Holland's mayor excusable. If anything, it makes the whole thing more shocking: The city has repeatedly insisted that its behavior is justifiable because they are providing protection to the people and businesses who pay more in taxes. Meanwhile, Nathan Duszynski is out of work and out of his house.
Meanwhile, there's a new video from the Mackinac Center, which has been following the case closely:
You can help Nathan out by going here.