Occupy Oakland and the Communist Thing, or How You Learn to Love Free Markets
Communists say the darnedest things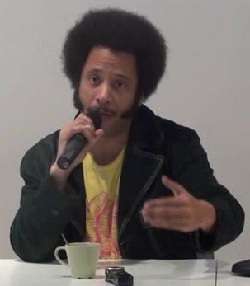 Last week's New York Times Magazine had an in depth piece about the evolution and historical context of the Occupy protests in Oakland, the "Capital of Anti-Capitalism." Jonathan Mahler interviewed a local Occupy Oakland leader, the commercially successful rapper Boots Riley, who gives us this choice quote:
"I'm not afraid to call myself a Communist," the rapper and activist Boots Riley told me one morning last spring in the kitchen of his weather-beaten yellow Victorian house in Oakland's Lower Bottoms section. "I think some people call themselves everything but, because they don't want to associate themselves with the failures and mistakes that other folks who have called themselves Communists have made. But Christians don't stop calling themselves Christians just because some other Christians made some mistakes."
Communism, it's just like Christianity! Except for the part where you transform the State into a dictatorship of the proletariat. Theocrats in this country, of course, are rightly dismissed. The CEO of Chick-Fil-A can't even give an interview about positions he's held for decades without mass hysteria and naked attempts at intimidation by local leaders. Perhaps its time to treat Marxists the same way?
In case it wasn't clear Riley is anti-capitalist, from the article again:
Riley's politics are extreme. He doesn't want to see capitalism reformed; he wants to see it toppled. "We need a system that's not based on profit, but that's based on helping people, that's based on some sort of mutual control of resources," he says.
Mahler follows Riley to an auction of foreclosed properties, where one investor is shouted down as a "scum bag." No reference in the entire article, however, as to how Riley might be using the capital he's earned as a recording artist to acquire resources for the purposes of "helping people."
How might a system that's based on helping people look? Who knows, maybe a system where people who have stuff are matched up to people who need stuff at a mutually beneficial price point? Though Boots Riley managed to carve a career out for himself in the recording business, he fails to see, or is willfully ignorant of, the market forces that helped him succeed. He can make music and make a living making music because there are people out there willing to buy the music; thus his productive efforts are matched to a need or desire, and nothing is wasted. I could record fart noises, but probably wouldn't have as much success. And we're all the better for it: the free market regulates society's desires and needs in a way no central planner could, because participants in a free market, in aggregate, have more information than any central planner could, and cannot marshal force the way government can to distort the market in destructive ways.
The entire profile is worth a read; described as an "insurrectionist movement" by the author, Occupy Oakland's primary enemy is local government even as the emulation of government through the desire to confiscate property and use violence is one of its primary goals. Oakland's story is full of contradictions.