Hillary Clinton Attacked By Bees in Malawi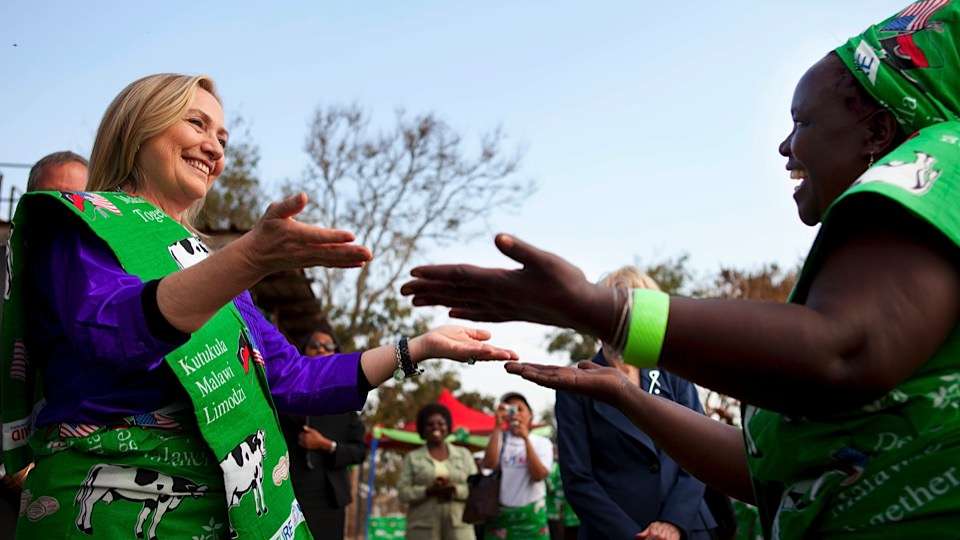 The Secretary of State was forced to run for cover after a swarm of bees descended on her detail at Kamuzu International Airport in Lilongwe.
From The Hill:
According to press reports, Malawi and American officials all scampered for cover while Clinton ran onto the jet for cover.
The attack comes on the last leg of Clinton's African tour where she met with Nelson Mandela and urged for peaceful negotiations with South Sudan and its northern neighbor.
The incident is oddly reminiscent of an event Clinton made up during the 2008 Democratic Party primary race. Clinton had claimed that she once arrived in Bosnia while under sniper fire. She later claimed to have misspoken after video emerged of her being greeted in Bosnia without incident.