Whistle at a Whale, Spend Seven Years Fighting off the Feds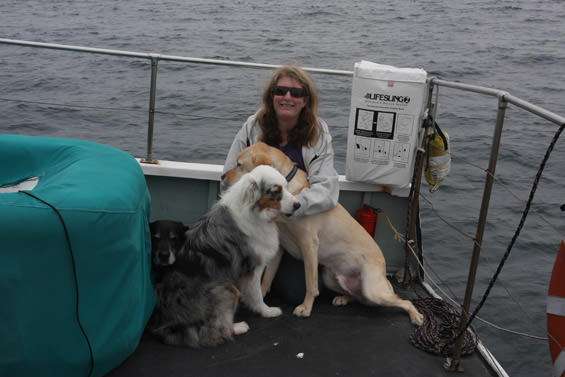 Here is just an incredible story of pointless federal prosecutorial overreach, noted here first by Jacob Sullum and re-told over the weekend by an outraged George Will:
[O]ur unhinged government, with an obsession like that of Melville's Ahab, has crippled Nancy Black's scientific career, cost her more than $100,000 in legal fees — so far — and might sentence her to 20 years in prison. This Kafkaesque burlesque of law enforcement began when someone whistled.

Black, 50, a marine biologist who also captains a whale-watching ship, was with some watchers in Monterey Bay in 2005 when a member of her crew whistled at the humpback that had approached her boat, hoping to entice the whale to linger. Back on land, another of her employees called the National Oceanic and Atmospheric Administration (NOAA) to ask if the whistling constituted "harassment" of a marine mammal, which is an "environmental crime." NOAA requested a video of the episode, which Black sent after editing it slightly to highlight the whistling. NOAA found no harassment — but got her indicted for editing the tape, calling this a "material false statement" to federal investigators, which is a felony under the 1863 False Claims Act, intended to punish suppliers defrauding the government during the Civil War.

A year after this bizarre charge — that she lied about the interaction with the humpback that produced no charges — more than a dozen federal agents, led by one from NOAA, raided her home. They removed her scientific photos, business files and computers. […]

She has also been charged with the crime of feeding killer whales when she and two aides were in a dinghy observing them feeding on strips of blubber torn from their prey — a gray whale.

To facilitate photographing the killers' feeding habits, she cut a hole in one of the floating slabs of blubber and, through the hole, attached a rope to stabilize the slab while a camera on a pole recorded the whales' underwater eating.

So she is charged with "feeding" killer whales that were already feeding on a gray whale they had killed.

Six years ago, NOAA agents, who evidently consider the First Amendment a dispensable nuisance, told Black's scientific colleagues not to talk to her and to inform them if they were contacted by her or her lawyers. Since then she has not spoken with one of her best friends.

To finance her defense she has cashed out her life's savings[.]
It goes on from there, with Will name-checking Reason contributor Harvey Silverglate's "invaluable" book Three Felonies A Day: How the Feds Target the Innocent, and concluding on this optimistic note:
The more Americans learn about their government's abuse of criminal law for capricious bullying, the more likely they are to recoil in a libertarian direction and put Leviathan on a short leash.
Reason on George Will here, on Three Felonies a Day here.