Bin Laden's Doll House
The Pentagon declassifies a model of the terrorist's Abbottabad compound.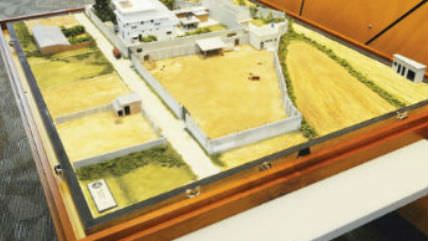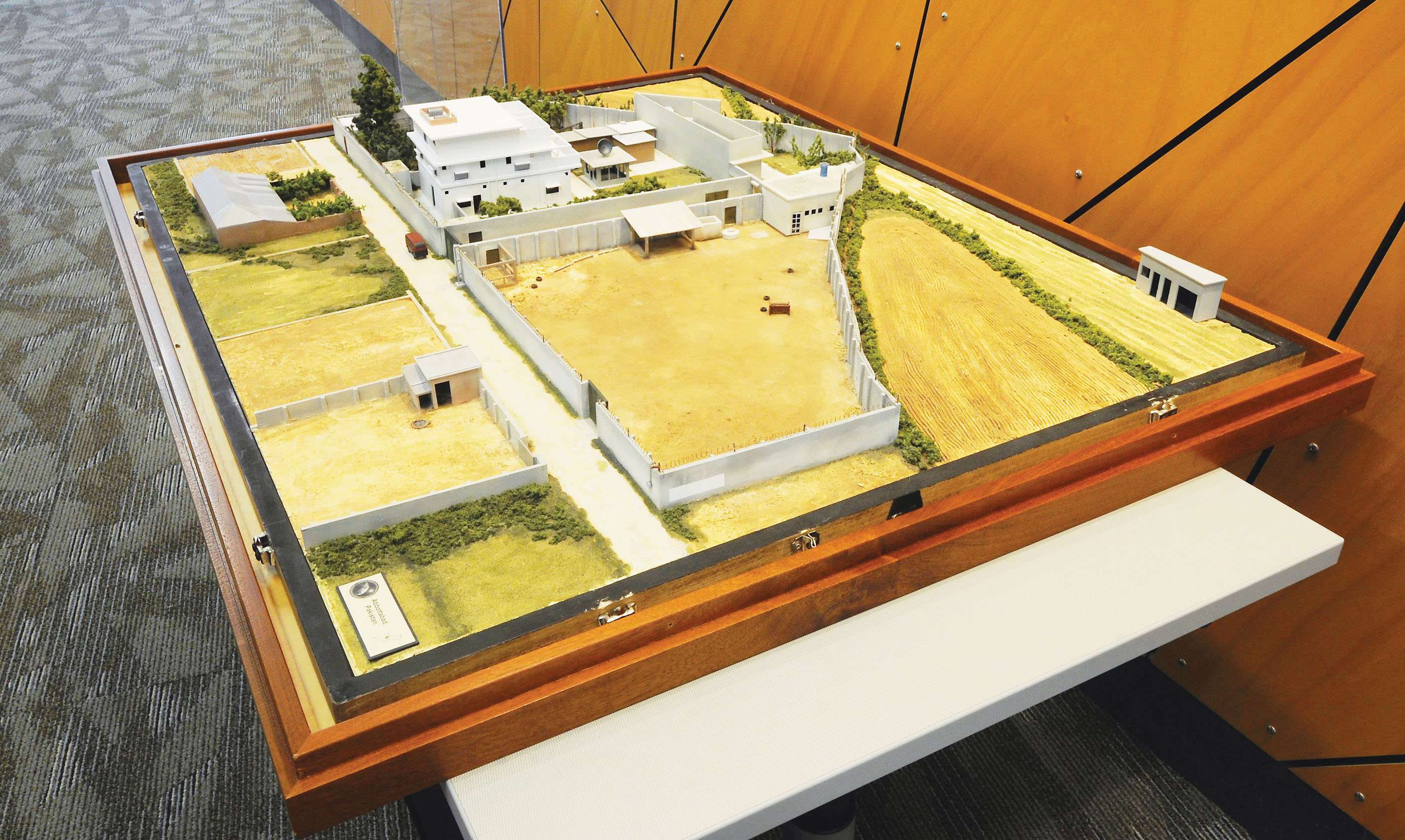 Imagine playing with your toy soldiers in this: a 1/84th scale miniature model of Osama bin Laden's Abbottabad, Pakistan, compound made by a team of staff model makers at the National Geospatial Intelligence Agency. 
The table-sized model, which measures one inch for every seven feet of real-world compound, was built over six weeks to help train U.S. forces in preparation for the May 2011 raid that killed the terrorist leader. (Special Forces also reportedly practiced operations in a full-scale mock-up of the compound.) 
Made of clay, Styrofoam, and other materials, it was constructed based on satellite imagery gathered by U.S. intelligence agencies. It features a wealth of tiny details, including a Hot Wheels–sized red moving van parked out front and true-to-life foliage in the compound's inner courtyard. 
The model, which is only one of several copies, has been declassified since at least last October. It was put on display in the Pentagon in May of this year. 
"It really puts it into perspective how large the compound actually is, or was, sorry, because it no longer exists," Pentagon spokesperson Erica Fouche told the Agence France-Presse news service. The compound was destroyed by Pakistani authorities after the raid.