Meanwhile, 2,000 Miles From Wisconsin, Public Sector Pensions Drive 292,000-population City to Brink of Bankruptcy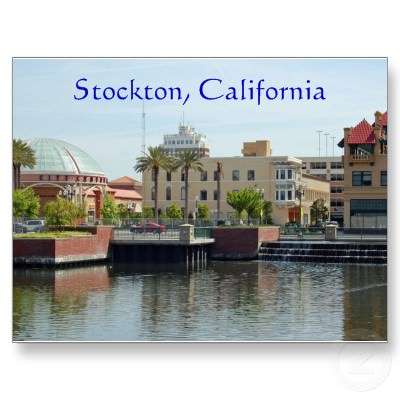 While Democrats continue wallowing in their own post-Scott Walker hyperbole, cities in Democrat-run states continue being pushed toward insolvency by the same underlying public-sector benefits time bomb that Gov. Walker has been vilified for beginning to address. The freshest example comes from California's 13th-largest city:
The Stockton, California, City Council voted to authorize a bankruptcy filing as soon as June 26 if officials fail to win concessions from creditors that would allow it to avoid becoming the biggest U.S. city to enter court protection.

The council, in a 6 to 1 vote, granted City Manager Bob Deis the authority to file for Chapter 9 municipal bankruptcy protection. The farming center, about 80 miles (130 kilometers) east of San Francisco, is approaching insolvency when its fiscal year begins July 1.

"We have hit the wall," Mayor Ann Johnston said at the council's meeting late yesterday. "There are no quick fixes, there are no silver bullets."

Stockton faces a $26 million deficit in the coming year. Like cities and towns across the U.S., it's been strained by soaring costs for pensions and retiree health benefits while sales and property-tax revenue plummeted after the longest recession since the 1930s. […]

If the city seeks court protection, it would join Central Falls, Rhode Island, which entered Chapter 9 protection in August after failing to win union concessions, and Jefferson County, Alabama, which became the biggest municipal bankruptcy in U.S. history in November, with $4.2 billion in debt. Vallejo, California, entered Chapter 9 in 2008, emerging from the process last year.
Ready or not, Democrats are going to have to get serious about governing. As Nick Gillespie wrote yesterday, "the voting public is finally getting the message that we can't keep spending far more than we take in at every level of government and that we can't keep promising more and more expensive benefits for public workers who are already earning more in salary than their private-sector counterparts."
Read more from the Reason archive on Stockton and municipal bankruptcy.