Ron Paul Roundup: Trounced in Texas, but Delegate Fight Moves On
Even as the only other still-running candidate, Ron Paul pulled only 12 percent in his home state of Texas, where he didn't really try to campaign. Even in his home county of Brazoria, he only got 25 percent. (I wasn't surprised. While researching my book Ron Paul's Revolution, I found that while most of his local Republicans clearly loved him as their congressman, they weren't sure they wanted him running the national show.)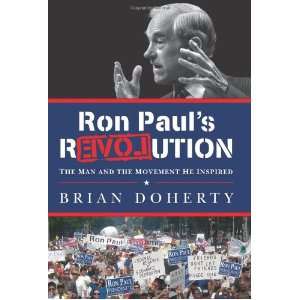 Broken down by congressional district, not county, here are Paul's best and worst Texas results. In his own congressional district, the 14th, he got 19 percent.
Paul fans at Ron Paul Forums grouse about the bad results in real time.
Still, over 170,000 people came out to vote for him, and he collected 18 more delegates in a game of perceived pull in which every one counts to show the GOP that Paulites are not an ignorable fringe but a real Other Wing of the Party.
On that tip, Paul-endorsed Senate candidate from Texas Ted Cruz pushed his leading opponent Lt. Gov. David Dewhurst into a runoff.
*Meanwhile in Massachusetts Paul people fight against Romney delegates arguing that some Paul supporter delegate victories should be invalidated.
*Paul fans focusing on the ongoing and forthcoming state conventions in Louisiana, Missouri, and Washington state where they hope to continue racking up the delegates.
*Allen Stevo at Policymic fingers the Los Angeles Times for ignoring the real Ron Paul news around their state (his record crowds) to mock his speaking style.
*For much more on the Ron Paul story, see my new book Ron Paul's Revolution: The Man and the Movement He Inspired.
Cross posted at dedicated blog/site for Ron Paul's Revolution.