No More Disappearing Wieners: Politwoops Archives Deleted Politician Tweets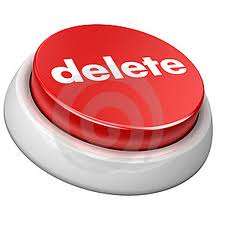 The Sunlight Foundation today announces the launch of Politwoops, a silly name for a site that exists solely to repost any tweets any politician has deleted from his or her Twitter feed.
The Sunlight Foundation is a nonprofit organization "that uses the power of the Internet to catalyze greater government openness and transparency, and provides new tools and resources for media and citizens, alike," their site states. They've helped fund groups like the Electronic Privacy Information Center and Electronic Frontier Foundation.
While the idea might seem clever, actually visiting the feed shows a collection of seemingly harmless political tweets that have been deleted for unknown reason with no helpful context. Was there a broken link? Was it an accidental double-post? Rep. Justin Amash shows up in the feed for deleting a congratulatory tweet to Texas U.S. Senate candidate Ted Cruz. No idea why. Minnesota Montana Republican Congressman Denny Rehberg has already cleverly manipulated Politwoops by tweeting "If you think twitter mistakes on #politwhoops are bad, just wait until you see the regulatory mistakes of the Obama Administration!" and then deleting his comment to make it appear on the site.
It's a useful tool (you can click on any politician and see all his or her deleted tweets on one page), but don't expect to see any more wieners on it anytime soon. Politicians have turned Twitter into just another PR machine.