Pro-Legalization Congressional Candidate Primarying a Democrat in El Paso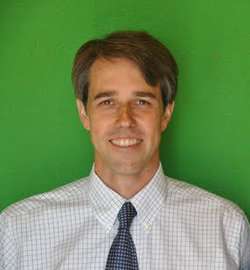 In The Declaration of Independents (now pre-orderable in updated paperback form for just $10.19!) and elsewhere, Nick Gillespie and I have long been arguing that the most opportune way for Democrats to emulate the tactical lessons of the Tea Party is to challenge their own party's drug warriors in primary elections. So I am very heartened to see this development, as reported by Mother Jones:
When a new congressman heads to Washington from Texas' 16th congressional district, he tends to stick around a while. The 16th, a border district that includes the city of El Paso, has been represented by just three men in 48 years; primary challenges are virtually unheard of. So it was noteworthy when, earlier this month, the area's largest newspaper asked its readers to fire eight-term incumbent Rep. Silvestre Reyes.

In Reyes' place, the El Paso Times recommended Beto O'Rourke, a 40-year-old former El Paso councilman who's running neck and neck with the incumbent ahead of Tuesday's Democratic primary. O'Rourke is an outsider in two key respects. He is a white man of Irish [descent] in a district that's 77 percent Latino. And he is, as the author of a new book proposing the legalization of marijuana, an outspoken critic of federal drug policy. That makes O'Rourke's clash with Reyes more than just a story of an insurgent taking on the machine—in a border district, the contest is partly a referendum on the War on Drugs itself.
Reason wrote about Beto O'Rourke in February.