Judge Won't Open the Water Tap in Tombstone's Battle With the Feds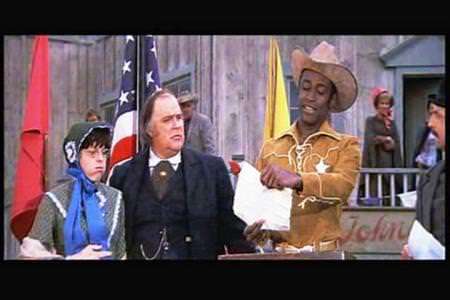 Those of us interested in western-style battles over water rights and land use (and who among us isn't?) or just intrigued by doings in small towns where historic gunfights are reenacted every day at 2 p.m., should be interested to know that Tombstone, Arizona, is on the verge of going dry. That's no-water-dry, since last summer's Monument Fire torched the town's 1880s-era waterlines to springs in the Huachuca Mountains, and left the town dependent on a few inadequate wells. The U.S. Forest Service has thrown up physical and legal roadblocks to repairs, and now a federal judge has thumbs-downed a request for an emergency injunction against the feds to allow work to go ahead.
Tension between westerners and federal officials over land use is nothing new, with D.C.-based control-freakery often arrayed against an authentic, old-fashioned desire to use stuff without paying for it, but Tombstone would seem to have an expecially strong case. Its waterlines were constructed by the forward-thinking Huachuca Water Company long before wilderness designation was applied to the route — a designation that bans the the use of motorized or mechanized devices. The Forest Service sees no need to grandfather the town's claim to the water route, or to ease restrictions, which leaves town workers stuck using picks and shovels to get the water flowing again. Rangers threatened city workers with arrest when they brought in an excavator. Even the use of wheelbarrows had to be negotiated. CNN has a nice description of what this means:
If uncovering the springs was hard, hooking them up to the pipeline was even more challenging. Rudd's team dug trenches by hand in some places, ran PVC pipe along the top of the ground in others, laying down about 10,000 feet. Except for the one time they drove an excavator up in October, Tombstone's workers have done the work by hand, just as it was in the late 1870s.

On the day of CNN's visit, about 20 prison inmates worked the pipeline. For three days, they carried sections of pipe up the mountain on their shoulders and dug trenches. Tombstone showed its gratitude with pizza.

"I can't thank you guys enough," Rudd said. He estimates the inmates saved him and his small crew about six weeks' worth of work.

A few days later, Rudd was able to connect two of the biggest springs and direct the water into a makeshift basin downstream. Since the beginning of March, work has slowed because the Mexican spotted owl, an endangered species, is said to be nesting in the peaks above the pipeline.

Rudd doubts there are any owls up there.
The Goldwater Institute represents Tombstone in its legal battle against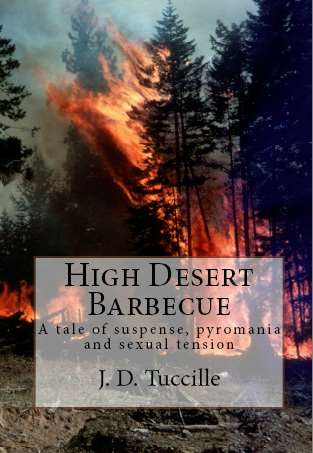 the Forest Service, saying it "seeks to uphold the principle that the 10th Amendment protects states and their subdivisions from federal regulations that prevent them from using and enjoying their property in order to fulfill the essential functions of protecting public health and safety." But Goldwater and Tombstone were dealt a setback this week when Judge Frank Zapata of the United States District Court for the District of Arizona ruled that there is no justification for an emergency injunction. He claimed the city failed to provide enough information to allow the Forest Service to issue permits, the better part of a year into the process.
With a Tenth Amendment argument in hand, the Goldwater Institute is headed for the Ninth Circuit Court of Appeals, and vows to go to the U.S. Supreme Court, if necessary.
Before then, Tombstone is assembling a volunteer "shovel brigade" on June 8 and 9 to repair the line and protest the Forest Service's heavy hand.
Of course, don't miss my comic-adventure novel High Desert Barbecue, which features wildfires, western-style land disputes and a cast of odd heroes and perversely inept (ineptly perverse?) villains.