National Security Letters Are Now Slightly Less Sucky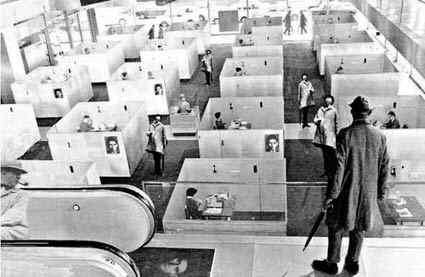 National security letters have been raising eyebrows for years, what with their secret-police-ish demands for private information and bans on recipients revealing to anybody that the letters have been received, let alone their terms. The very nature of the letters make it impossible not only to warn people that they're under official scrutiny, but even makes it difficult to assess how many other people have aroused the interest of the FBI. Now, though, the ACLU tells us that people on the receiving end of NSLs are, at last, being told that they have some small recourse for challenging the gag orders.
Says the ACLU on its Blog of Rights:
In 2004, the ACLU challenged the constitutionality of the gag order provisions, and four years later a federal appellate court agreed with the ACLU that the FBI's imposition of gag orders without judicial review was unconstitutional.

To address the unconstitutionality, the court proposed a policy of "reciprocal notice." Under the policy, the FBI would inform NSL recipients of their right to challenge gag orders. If a recipient indicated an intent to do so, the FBI would initiate court proceedings to prove that the gag order was necessary. In March 2011, we filed a request under the Freedom of Information Act (FOIA) to find out whether the FBI had implemented the reciprocal notice policy, and late last year we filed a lawsuit to enforce the request.
Having finally extracted the desired information from the feds, the civil liberties group found the following passage in a letter from Attorney General Eric Holder to Senator Patrick Leahy: "You will be pleased to know that as of February 2009, all NSLs are required to include a notice that informs recipients of the opportunity to contest the nondisclodure requirement through the government initiated judicial review."
Don't get too excited, though. The letter continues: "Thus far there have been only four challenges to the non-disclosure requirement, and in two of the challenges, the FBI permitted the recipient to disclose the fact that an NSL was received."
That's what we call incremental progress.