The Approximate Retail Value of Dining With the President? $4,800.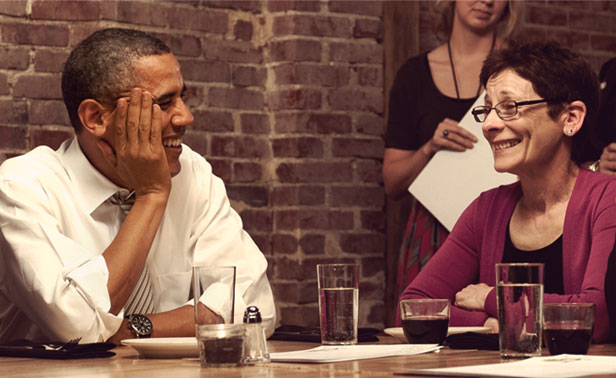 How much is a trip to have dinner with President Obama worth?
Obama's campaign is raffling off another dinner with the president to small-dollar supporters, and as the Binyamin Applebaum of The New York Times points out, the campaign is legally required to set a value on the priceless opportunity. The estimated total listed on the contest entry page? A cool $4,800, which includes round trip tickets from anywhere in the U.S. or Puerto Rico, plus hotel accomodations—and, of course, the dinner itself.
Is it more if George Clooney's involved? Or maybe less?