Obama Administration Security Official: We Don't Need to Subpoena Reporters Anymore Because We Already Know Who They're Talking To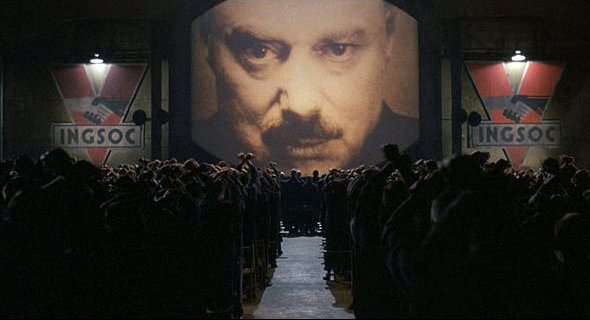 You can still find a bold bullet point on Change.gov—a set of promises direct from "the office of the President-elect"—that insists Obama will "protect whistleblowers" within the government.
"We need to empower federal employees as watchdogs of wrongdoing and partners in performance," it says. "Barack Obama will strengthen whistleblower laws to protect federal workers who expose waste, fraud, and abuse of authority in government."
But as Edward Wasserman points out, you can't find much evidence of this protection in the Obama administration's lengthy record of attacks on individuals who've actually helped get out information about the government during Obama's term.
Wasserman's blistering indictment of the Obama administration's hyper-aggressive pursuit of government whistleblowers, first delivered at April's Logan Symposium on Investigative Journalism, is worth reading in full. But the following bit is particularly terrifying:
The public is generally unaware of how essential nominally classified information is to coverage of diplomatic and strategic news. As Steven Aftergood, director of the Federation of American Scientists' government secrecy project, put it: "The administration's aggressive pursuit of leaks represents a challenge to the practice of national security reporting, which depends on the availability of unauthorized sources if it is to produce something more than 'authorized' news."

What's behind the administration's fervor isn't clear, but the news media have largely rolled over and yawned. A big reason is that prosecutors aren't hassling reporters as they once did. Thanks to the post-9/11 explosion in government intercepts, electronic surveillance, and data capture of all imaginable kinds — the NSA is estimated to have intercepted 15-20 trillion communications in the past decade — the secrecy police have vast new ways to identify leakers.

So they no longer have to force journalists to expose confidential sources. As a national security representative told Lucy Dalglish, director of the Reporters Committee for Freedom of the Press, "We're not going to subpoena reporters in the future. We don't need to. We know who you're talking to."
Investigative reporters are supposed to be the ones keeping an eye on the government. Instead, it turns out, it's the other way around.
Wasserman, who is the Knight Professor of Journalism Ethics at Washington & Lee University, frames his argument as a challenge to the press to stand up to the administration's attack on journalistic sourcing. I'd certainly like to see a lot more of that as well. But the bigger problem—the root problem—isn't the press; it's the Obama administration's hypocritical and legally dubious pursuit of the leakers and whistleblowers that President Obama once praised and promised to defend.
Link via Kevin Drum and Glenn Greenwald.