Gary Johnson: The LNC Chair Race is Exciting! Interesting!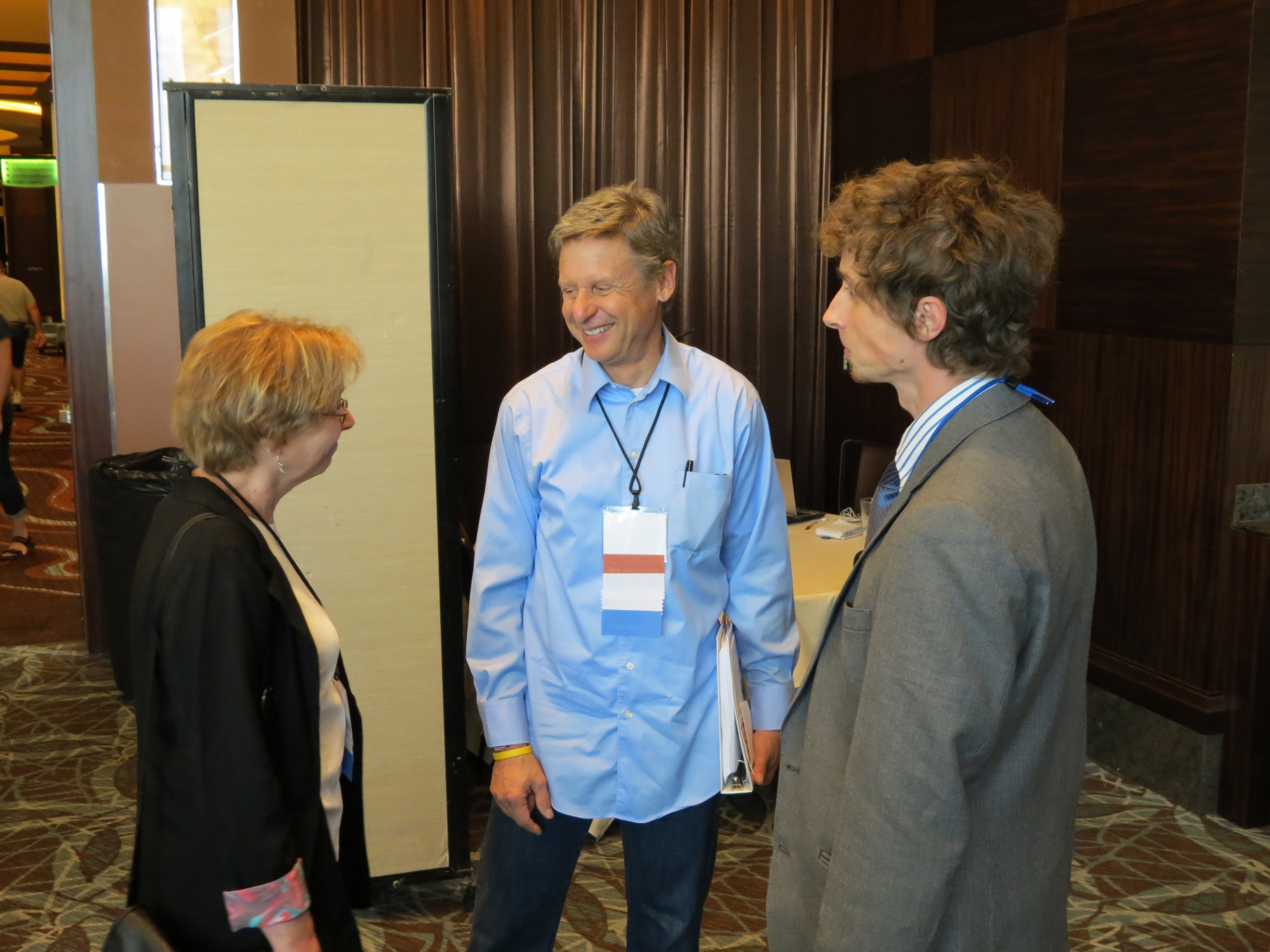 Las Vegas – Just before endorsing Wayne Allyn Root and Bill Redpath for at-large spots on the Libertarian National Committee, Gary Johnson reflected on the current battle for chair of the party.
"It's exciting, it's interesting," he said.
While we were talking Johnson introduced his campaign manager, Ron Nielson, to LNC chair candidate Geoff Neale.
The thing is, Neale hasn't been elected chair yet.
"Congratulations!" says Nielson.
"Well, I haven't beaten nobody yet," laughs Neale.
Nielson laughs, too.
"I have heard nothing but good things about you," Johnson says to Neale.
Johnson returns to talking with me. Does he think this is bad for the party?
"No, no. I don't. I really don't. It's help me understand the faction that I didn't understand. When I say factions I am not casting negative on either. There are those that believe this should be all about principle, which I happen to agree with, meaning that it has to absolutely be principled. Then I think there is a group that really wants to grow the party," he said, before Neale and Nielson moved off to the side to chat.
"The principled would argue that growing the party compromises the principle and I don't think you have to have that. As the presidential nominee I've been saying that. I've been saying you gotta be able to articulate Z but if you're gonna be able to get to E, that's a good thing," he said.
Johnson said he is looking forward to a brief break after the convention tonight to take in a show on the strip with his fiancé, Kate Prusack.