How the LP Votes for a Presidential Nominee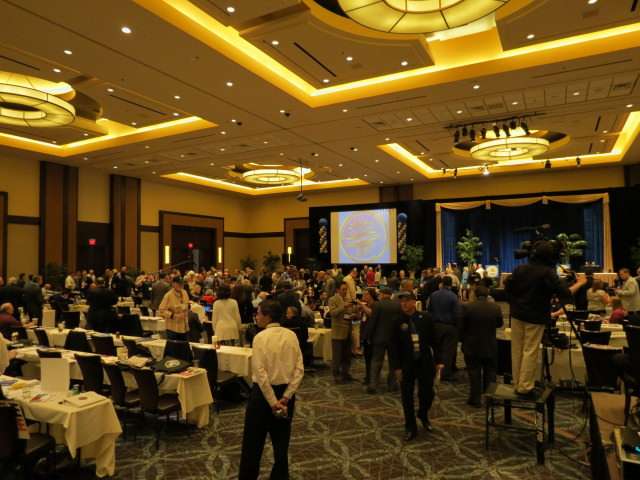 Las Vegas - After the presidential nominees deliver their speeches the real fun begins.
The state delegations gather individually to vote for their preferred nominee. Since there are no formal ballots, some states just use scraps of paper while others, like California, use colored index cards. The chairs of the state delegations then count the ballots and submit them to the LP secretary, Alicia Mattson.
Mattson and her assistants count the votes by state before proceeding to a roll call vote of the states on the floor. As the roll call proceeds the vote totals will be displayed on the two big screens in the convention hall.
Candidates need only receive 50 percent plus-one of the vote in order to secure the Libertarian Party nomination. If no candidate reaches this mark there is another round of voting and the candidate with the lowest vote total is eliminated. This process will continue as many rounds as necessary until a nominee is chosen.