Russian President Pardons Just One Man Off List of 32 Cases Submitted by Opposition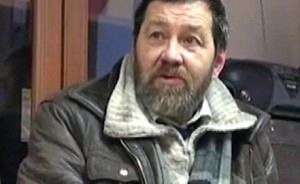 The Kremlin announced today that President Dmitri Medvedev had pardoned Sergei Mokhnatkin, in prison for hitting a police officer during a protest rally. Mokhnatkin claimed police falsified their report and that he was defending a female protester.
Agence France Presse reports how the pardon came to be:
In March, opposition politicians met Mr Medvedev and asked him to review the convictions of a list of prisoners, including that of Mr Khodorkovsky, the jailed ex-Yukos oil company chief, and his business partner, Platon Lebedev. The outgoing president responded by asking the prosecutor general to look at 32 cases.
While the Russian President's decree insisted the pardon came "proceeding from the principles of humanity," one pardon is small fry off a list of 32, and with Medvedev on his way out and Vladimir Putin on his way back in, the issue of political prisoners will unlikely be broached by the Kremlin again, despite a very divided Russia.