TARP Profit Magically Gets Smaller As It Accumulates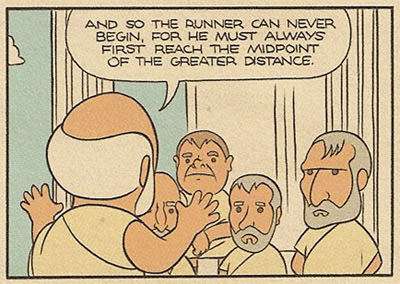 If you're looking to spend your share of the profits from the 2008 Troubled Asset Relief Program, talk to your financial planner first. Every few months a new and usually larger TARP profit gets projected, reported or confirmed. But every few months later the TARP profit pulls a Chuck Cunningham.
In honor of today's announcement of a new TARP profit, here's a little victory lap in the Wayback Machine:
U.S. Turning Profit on TARP, but Big Loans Remain in Banks' Hands
The government netted roughly $4 billion – the equivalent of a 15% annual return – from eight of the biggest banks that have fully repaid their obligations to the government, according to calculations by The New York Times.
How Uncle Sam will profit from TARP
The CBO projects the government will ultimately make a profit of $7 billion from assisting the banks: $3 billion from the Capital Purchase Program, in which the government propped up banks by purchasing preferred stock; $2 billion from helping Citigroup (C, Fortune 500); and another $2 billion from helping Bank of America (BAC, Fortune 500).
TARP: A Profit For Taxpayers?
The Treasury Secretary said that more than half of the funds lent through the program have been paid back along with $24 billion in additional revenue.
TARP Profit on Citigroup: $12.3 Billion
Overall, taxpayers are expected to end up with a $12.3 billion profit on the government's $45 billion investment in the company during the 2008 financial-sector bailout.
TARP Yields $20 Billion Profit, Treasury Says
Taxpayers have now recovered "more than 99% (about $244 billion) of the approximately $245 billion in total funds disbursed for TARP investments in banks," the Treasury said.
TARP's $24 Billion Profit: Some Demand a Recount
Treasury Secretary Timothy Geithner said that while the government's overriding objective was to "break the back of the financial crisis and save American jobs," it didn't hurt that the TARP investments in U.S. banks "delivered a significant profit for taxpayers."
Treasury announces $10 billion in TARP profit from banks
Treasury now estimates that when all is said and done, the section of TARP devoted to banks will net taxpayers a $20 billion profit.
Treasury: Taxpayers Likely to Profit From Financial Rescue Programs
When housing programs are excluded, the Treasury now expects a $2 billion TARP profit.
Treasury Says TARP Is Turning Into A Moneymaker For Taxpayers
TARP housing programs will lose $16 billion or $46 billion, depending on whether you take the view from the Congressional Budget Office or the White House's Office of Management And Budget.
More about bailouts repaid in full: