Bo Xilai First to Fall Ahead of China's 18th Annual Party Congress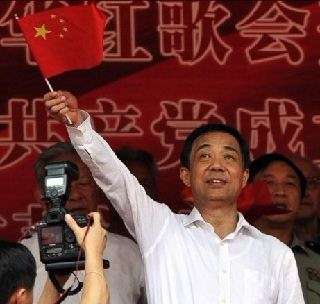 The shifting political landscape in China ahead of this autumn's 18th Party Congress has claimed its first victim. Bo Xilai, once a "rising star" in the Chinese Communist Party, was suspended from the 25-member Politburo as well as the 300-member Central Committee, key governing bodies of the Communist Party, and the Communist Chinese State, for "serious disciplinary violations," and his wife is a prime suspect in the murder earlier this year of a prominent British businessman, Neil Heywood, according to Chinese officials.
Bo Xilai's troubles probably began earlier this year, when Wang Lijun, a regional Party official, sought "temporary sanctuary" at the U.S. consulate. He was seized by security officials upon exiting the consulate. China's Communist government, of course, is highly secretive, which naturally, in the age of social networks and microblogging, means rumors spread across the Internet in China quickly.
Unfortunately, the U.S. government would not comment on the nature of Wang Lijun's visit to the consulate, either. Speculation arose that Wang Lijun was in fact seeking to escape the clutches of the powerful Bo Xilai. Bo Xilai was dismissed from his post as a regional Party Secretary less than a month later in a single sentence announcement from the state news agency, which was followed by rumors his son had crashed his red Ferrari and died. That busy week also saw persistent rumors coming from China of some sort of military coup.
Bo Xilai had been leading a Marxist "revival" campaign in China writing revolutionary operas, Tweeting quotes from Mao's Little Red Book, and organizing mass performances, for example requiring his hometown of Chongqing, a city of 30 million, to learn "red songs" ahead of the Party's 90th anniversary last year. In a country without democratic elections, the very public "revival" efforts by Bo Xilai were interpreted as a campaign for the Politburo's Standing Committee, a 9-member governing body being almost completely replaced at this autumn's Party Congress.
Today's announcement of his suspension from all Party posts as well as his wife's suspected involvement in a high-profile murder disturbs the illusion of a well-oiled transition ahead of that Congress. The period from now until China's new leadership is in place at the end of the year ought to be watched carefully by the many fans Chinese governance seems to have, from Tom Friedman to Andy Stern to the United Nations.
More from Reason on why China bashing is for losers, and how China's used as a punching bag.