Nick Gillespie on Red Eye with Greg Gutfeld featuring Ann Coulter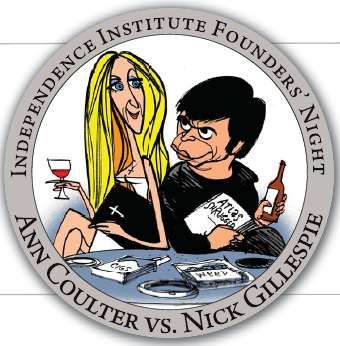 On Thursay, April 5, I was on Red Eye with Greg Gutfeld with guests Ann Coulter and defense attorney Remi Spencer and regulars Bill Schulz and Andy Levy.
Among the topics: Whether the Marines should cashier the soldier who spoke out against Barack Obama on Facebook, the recent Supreme Court ruling on whether strip searches were A-OK, Mitt Romney's lameness, and more.
Watch by clicking above. About 40 minutes. Go to Reason.tv for downloadable versions of our videos and subscribe to our YouTube Channel to get automatic notifications when new material goes live.
The last time Ann Coulter and I squared off was at the Colorado-based Indpendence Institute Founders' Night debate about whether libertarians and conservatives could ever get along. (See flattering caricature to the right.)