Brooklyn Parents Hate the Ice Cream Man, Want Someone Else to Do Their Jobs. Again.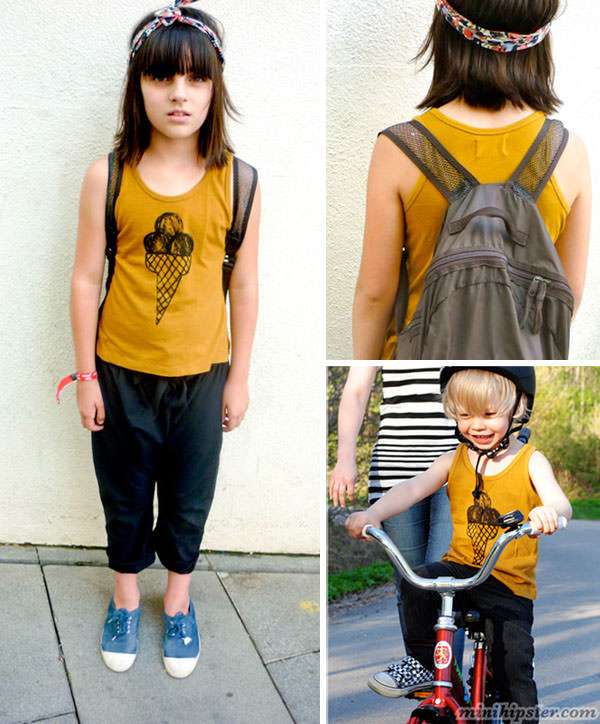 This weekend's New York Post features an almost-too-perfect story about how Brooklyn parents would prefer not to do their own parenting:
They're all screaming for no ice cream.

Overprotective Park Slope parents have declared war on a treasured rite of spring: an ice cream in the park.

[One] angry mother, identified on the site as Dorothy Scanlan, chimed in.

"I should not have to fight with my children every warm day on the playground just so someone can make a living!" the poster wailed. "I too was at the 9th Street Playground on Monday, and one of the vendors just handed my 4-year-old an ice cream cone. I was furious."
The Post piece leave the "there oughta be a law!" message unspoken, other than a passing reference to a "ban," whose nature is otherwise unspecified.
Luckily, The New York Times ran an identical piece in 2009, but with more details!
When Parents Scream Against Ice Cream

Vicki Sell, mother of 3-year-old Katherine, tenses when the vendor starts ringing his little bell, over and over, hoping her daughter doesn't have the typical Pavlovian response.

Ever since Katherine had an inconsolable meltdown about not being able to have a treat, Ms. Sell has been trying to have unlicensed vendors ousted from the park. She has repeatedly called the city's 311 complaint hot line, joining parents nationwide who can't stand the icy man or his motorized big brother, the ice cream man….

"When we were kids you would either get the ice cream or not and then he would just go away," said [Crispin Heidel-Habluetzel, a Portland, Ore., mother of two]. "But they just sit there now, and it's like an hour of 'Can I have ice cream? Can I have ice cream?' It's really the vulturelike behavior that bothers me."
This story appeared in my essay in the 2010 collection New Threats to Freedom, alongside some stuff about ice cream and the Taliban.
More Brooklyn hatin' at Reason TV: