Is There a Bullying Epidemic in the U.S.?: Nick Gillespie in the Wall Street Journal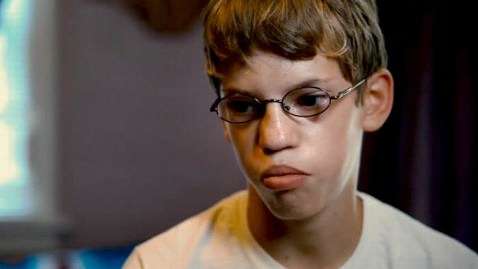 I've got a piece in the Wall Street Journal that questions the conventional wisdom that bullying and school violence in America is a growing problem. The immensely powerful documentary Bully opens this weekend and Cartoon Network recently aired Speak Up, an anti-bullying movie introduced by President Barack Obama. While I think both films deserve huge audiences, I also think that we should guard against a moral panic that's not supported by the available evidence and threatens to yet again divert school resources away from education. (Read Kurt Loder's review of Bully here.)
Here's some snippets and a video discussion of the piece I did with the Journal's Ryan Sager. Snippets:
I have no interest in defending the bullies who dominate sandboxes, extort lunch money and use Twitter to taunt their classmates. But there is no growing crisis. Childhood and adolescence in America have never been less brutal. Even as the country's overprotective parents whip themselves up into a moral panic about kid-on-kid cruelty, the numbers don't point to any explosion of abuse. As for the rising wave of laws and regulations designed to combat meanness among students, they are likely to lump together minor slights with major offenses. The antibullying movement is already conflating serious cases of gay-bashing and vicious harassment with things like…a kid named Cheese having a tough time in grade school.
How did we get here? We live in an age of helicopter parents so pushy and overbearing that Colorado Springs banned its annual Easter-egg hunt on account of adults jumping the starter's gun and scooping up treat-filled plastic eggs on behalf of their winsome kids. The Department of Education in New York City—once known as the town too tough for Al Capone—is seeking to ban such words as "dinosaurs," "Halloween" and "dancing" from citywide tests on the grounds that they could "evoke unpleasant emotions in the students," it was reported this week….

Despite the rare and tragic cases that rightly command our attention and outrage, the data show that things are, in fact, getting better for kids. When it comes to school violence, the numbers are particularly encouraging. According to the National Center for Education Statistics, between 1995 and 2009, the percentage of students who reported "being afraid of attack or harm at school" declined to 4% from 12%. Over the same period, the victimization rate per 1,000 students declined fivefold.

When it comes to bullying numbers, long-term trends are less clear. The makers of "Bully" say that "over 13 million American kids will be bullied this year," and estimates of the percentage of students who are bullied in a given year range from 20% to 70%. NCES changed the way it tabulated bullying incidents in 2005 and cautions against using earlier data. Its biennial reports find that 28% of students ages 12-18 reported being bullied in 2005; that percentage rose to 32% in 2007, before dropping back to 28% in 2009 (the most recent year for which data are available). Such numbers strongly suggest that there is no epidemic afoot (though one wonders if the new anti-bullying laws and media campaigns might lead to more reports going forward).
Read the whole piece here. I will also be doing a live chat about the story and topic on Monday at 11am ET. Go here to participate or follow it.
The video with Sager is below:
My 1997 story, "Child-Proofing the World," is online here.