Reason-Rupe: Majority of Americans Open To Medicare Reform
The recent national Reason-Rupe poll of 1200 adults finds 65 percent of Americans are open to changing Medicare for those under 55 years old into a program that gives individuals a credit to purchase a private insurance plan.
Intensity lies with those open to reform with 36 percent strongly favoring such a plan and 16 percent strongly opposed.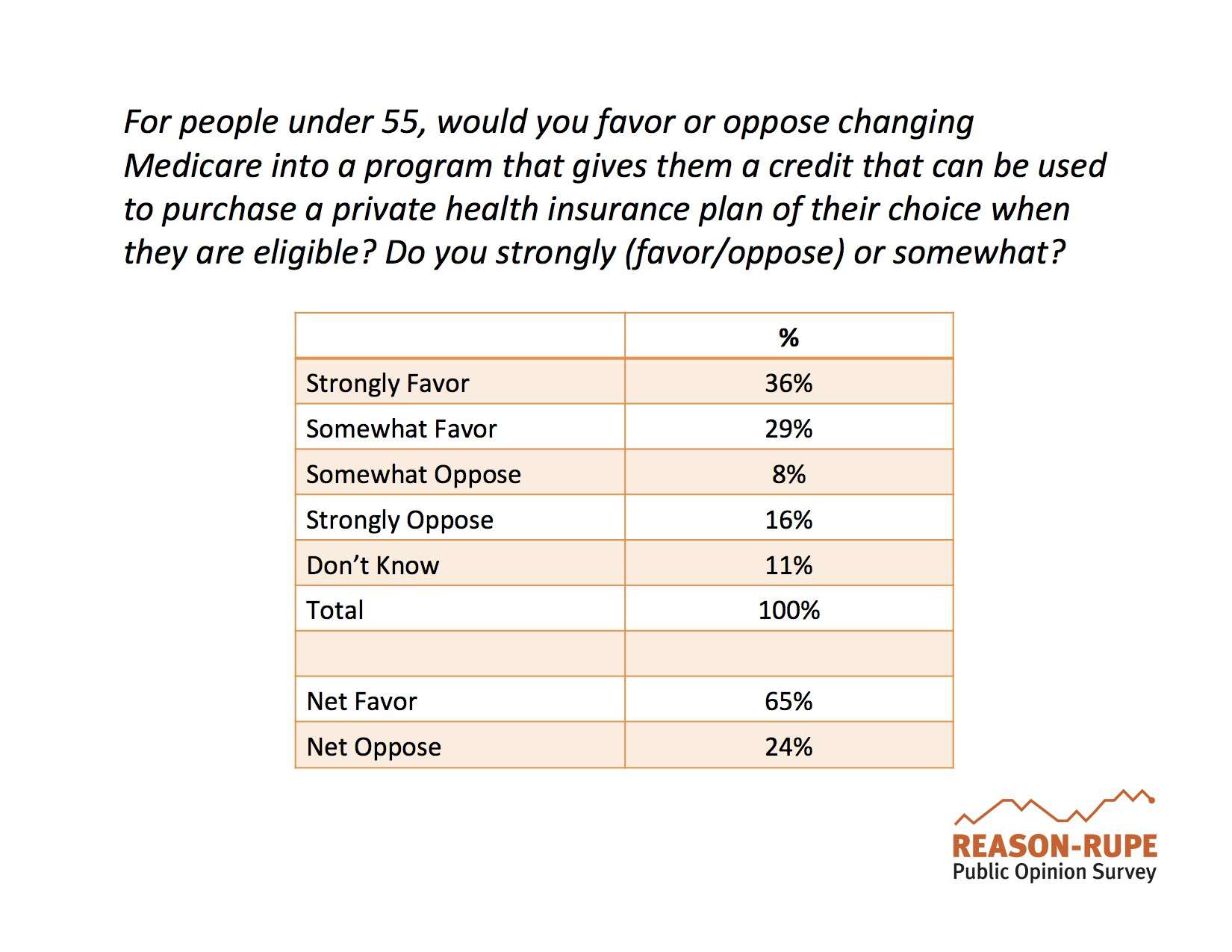 These results may reflect Americans' desire to have greater choice in health care. For instance, 69 percent of Americans report they would like to have similar ability to shop around for a less expensive and better health insurance policy as they do for auto insurance.
23 percent of Americans are concerned that a Medicare credit reform would worsen the quality of care that seniors and the disabled receive. However, 33 percent believe it would not significantly impact the quality of care and 34 percent believe it would instead improve the quality of care.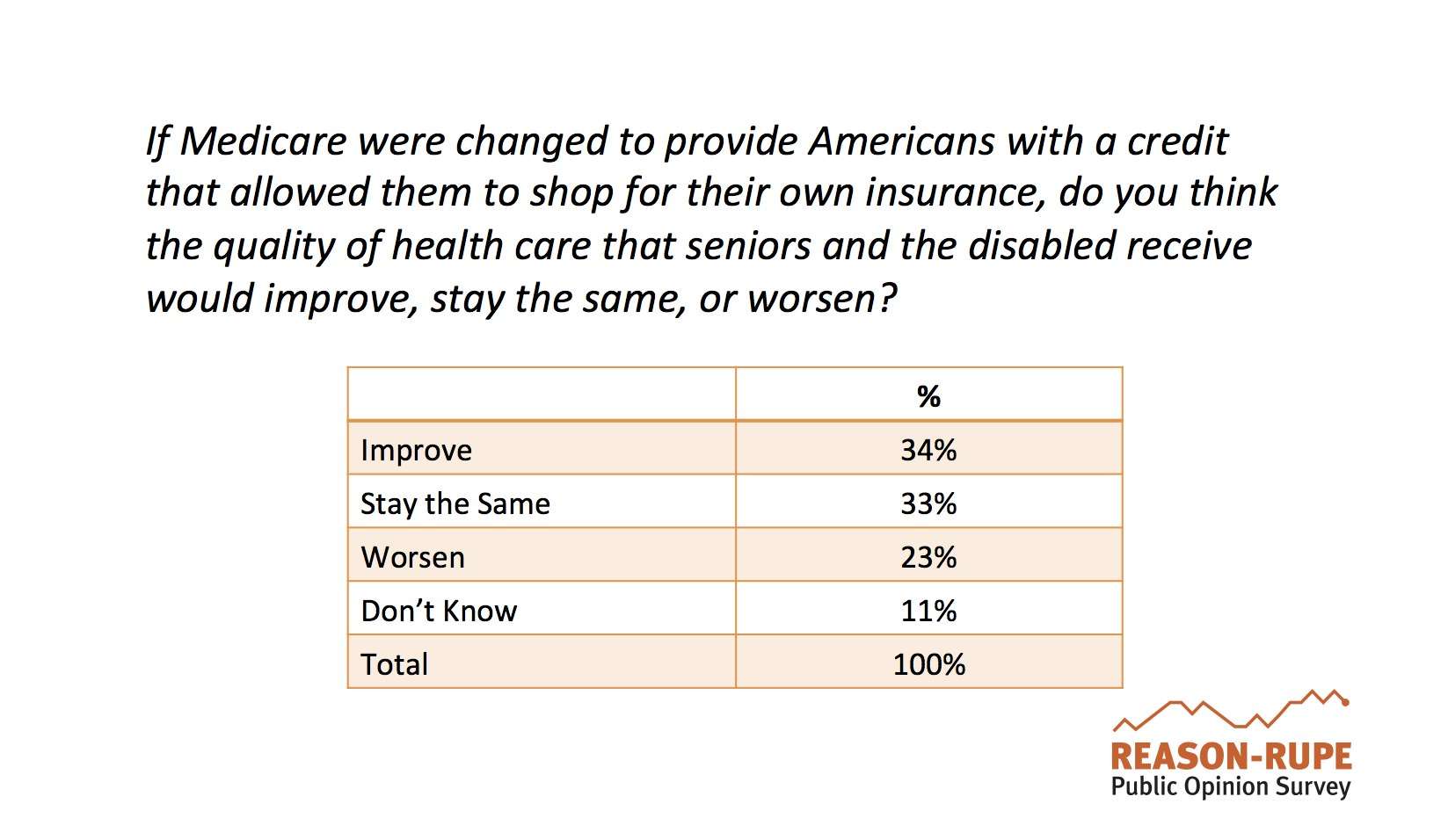 Full poll results found here.
Nationwide telephone poll conducted March 10th-20th of both mobile and landline phones, 1200 adults, margin of error +/- 3 percent. Columns may not add up to 100 percent due to rounding. Full methodology can be found here.
Emily Ekins is the director of polling for Reason Foundation where she leads the Reason-Rupe public opinion research project, launched in 2011. Follow her on Twitter @emilyekins.