Reminder: Mitt Romney Probably Won More Delegates Yesterday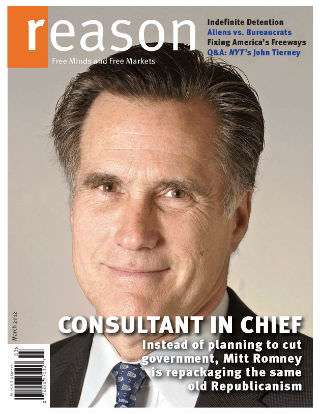 The Associated Press does the math:
There were 107 Republican National Convention delegates at stake on Tuesday, 47 in Alabama, 37 in Mississippi, 17 in Hawaii caucuses and six more in caucuses in American Samoa.

Romney picked up all six delegates from American Samoa, plus the endorsement of three members of the Republican National Committee. The GOP caucus on the island 2,300 miles south of Hawaii was held Tuesday at Toa Bar & Grill in Pago Pago and about 70 people attended, with all nine delegates publicly backing Romney.

Last weekend, Romney captured all 18 delegates at caucuses in two other U.S. possessions in the Pacific—Guam and the Northern Mariana Islands. Like American Samoa, residents there are U.S. citizens but not allowed to vote in presidential elections.

Santorum's two victories Tuesday were worth at least 29 delegates. Gingrich won at least 24 and Romney at least 31, including the nine from American Samoa. The delegate split underscored the difficulty that Romney's rivals face in overcoming his big lead.

The partial allocation of delegates from Tuesday's voting states left Romney with 485 in The Associated Press count, out of the 1,144 needed to win the nomination. Santorum had 246, Gingrich 131 and Paul 47.

That gave the former Massachusetts governor more than his rivals combined. And while Santorum in particular challenges the mathematical projections, Romney still is amassing delegates at a rate that puts him on track to clinch control of nomination before the convention next summer.
Do you want to know how a President Romney might govern? The first place to look is Peter Suderman's terrific March 2012 cover story, "Consultant in Chief."