Is Abound Solar the Next Solyndra? Panel Maker Got $400M DOE Loan, Does Massive Layoffs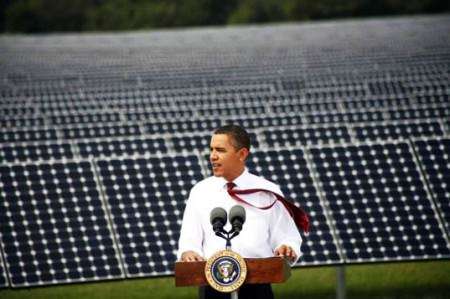 Via the Independence Institute comes word of what might be the next Solyndra - a green-energy scandal involving the U.S. Department of Energy and dodgy loans.
Abound Solar makes "next-generation thin-film cadmium telluride solar modules," writes Independence Institute's Amy Oliver. The company was "recipient of a $400 million Department of Energy loan, just announced it is laying off 70 percent (280 employees) of its Colorado workforce."
A company going out of business isn't a scandal, of course, but as with Solyndra, the federal money directed to Abound came despite what ABC News reports as a dubious company rating by Fitch's:
"Fitch describes Abound as lagging in technology relative to its competitors, failing to achieve stated efficiency targets, and expecting that Abound will suffer from increasing commoditization and pricing pressures," wrote Rep. Darrell Issa, R.-California, the committee chairman. "DOE's willingness to fund Abound, despite these concerns, calls into question the merits of this loan guarantee."
To date, Abound has used about $70 million of the $400 million total.
The website CompleteColorado.com has an overview of the story, including company documents revealing a holiday shutdown sold to employees as a routine matter.