Tim Cavanaugh Talks Third Parties with Jerry Doyle 1:30 P.M. Pacific (4:30 Eastern)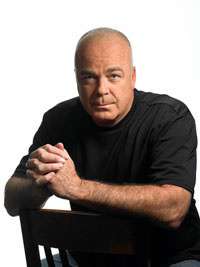 Reason.com managing editor Tim Cavanaugh will appear on the Jerry Doyle radio show at 1:30 PM Pacific Time today (4:30 PM Eastern).
Topic: Is the Third Party moment upon us? Gary Johnson is running Libertarian. Massachusetts voters will have a chance to say "Avast" to the Massachusetts Pirate Party. The Donald has been drafted in Texas by the controversially named Make America Great Again Party. And Alan Piecewicz of Port St. Lucie in the Sunshine State says, "The Republican nominee will need every one of your votes to defeat Obama and return this country to sanity. I don't know about you, but I want America to be the country we used to know (strong and respected)."
Big-L Libertarians, Greens, Florida Whigs, Grid Epsilon Irregulars, Copperheads, Communists, Anti-Masonites, Nullifiers, America Firsters, Proletarians, Free Soilers and others are urged to listen in.
Time: 1:30 PM Pacific Time today (4:30 PM Eastern).
Place: Jerry Doyle's show is on 230 radio stations around the country. To find a local station, click here.
To listen live, click here.
For archives, click here.