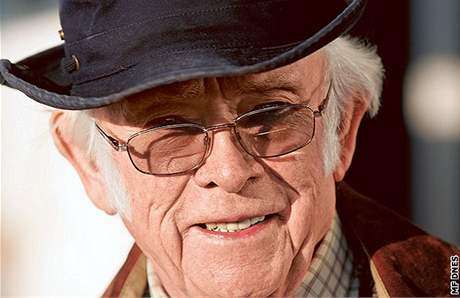 The world has lost another important Czech freedom-fighter: Josef Škvorecký, novelist and essayist, '68er emigre and jazz-lover, and co-founder of the crucial Toronto-based dissident publishing house 68 Publishers, has died of cancer at age 87.
As a novelist Škvorecký is probably most famous for The Engineer of Human Souls; as a nonfiction enthusiast I know him best through his 1988 collection Talkin' Moscow Blues: Essays About Literature, Politics, Movies & Jazz, which really drills home the oftentime minute similarities between applied fascism and communism. It was 68 Publishers, founded in 1971, that proved to be a lifeline to both Czechoslovak literature and dissidence, publishing samizdat works from the likes of Havel and Milan Kundera and Bohumil Hrabal that would often be re-smuggled back into the country.
Some people left Czechoslovakia after the 1968 Soviet invasion (just as many escaped Hungary after 1956), and–quite understandably–turned their backs on the mangled countries they left behind. Škvorecký was not one of them. He was committed to helping his native land, helping his native language, and perpetuating the free flow of ideas under arduous circumstances. He will be missed.
Link via the Twitter feed of the Czech Center in New York.