Tear Down This Fence
Occupy Oakland turns chain link into art.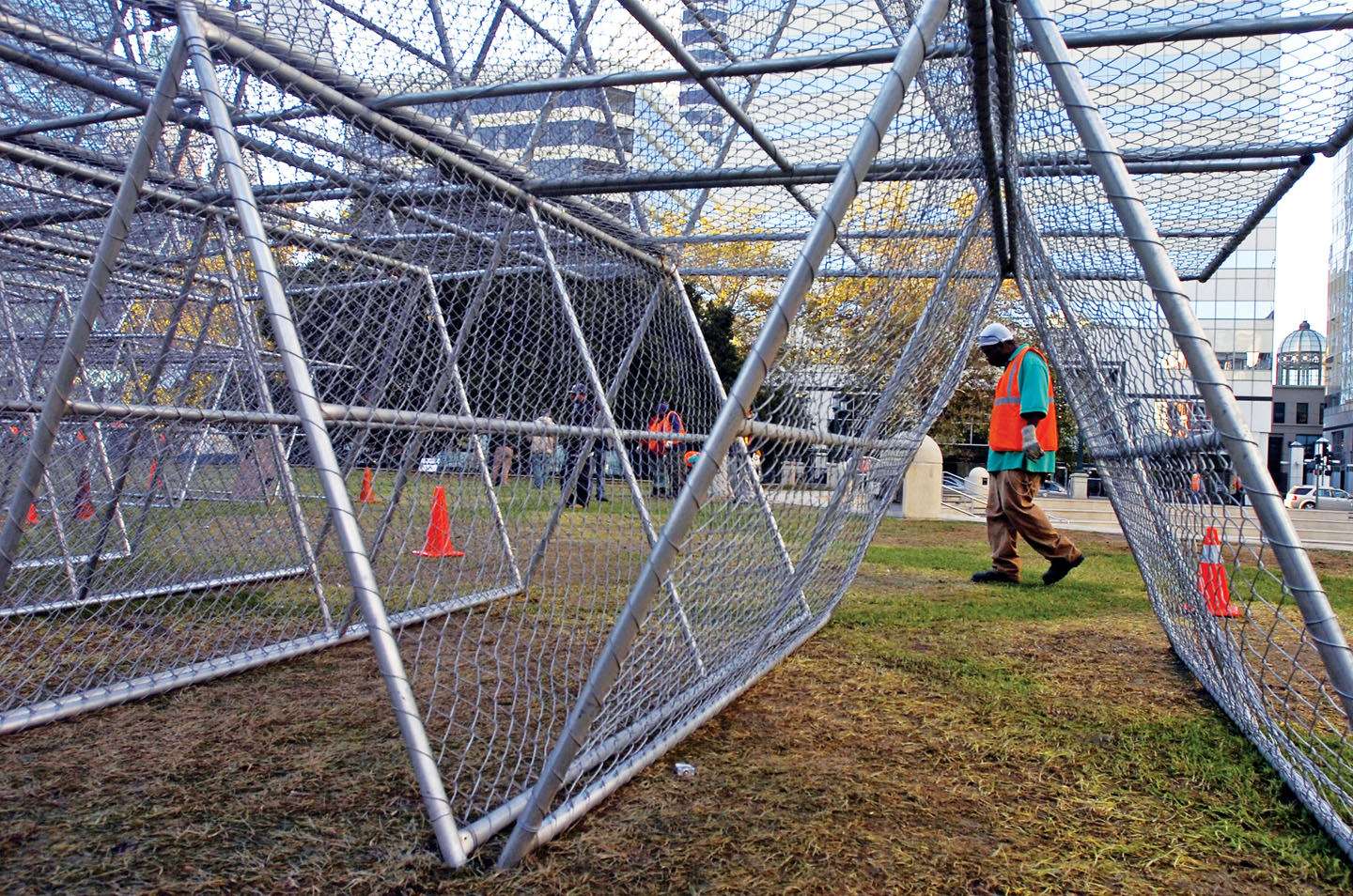 The denizens of the Occupy Oakland camp, a West Coast outpost of the Occupy Wall Street protest movement, got evicted from their digs outside City Hall during a violent early morning raid on Tuesday, October 25. That night, a confrontation between protesters and police culminated in the use of flash-bang grenades, rubber bullets, and tear gas by at least one of the 18 different law enforcement agencies present. One protester, Iraq War veteran Scott Olsen, had his skull fractured by a projectile.
The following evening, a more subdued cluster of Occupiers retook the territory of the original encampment with minimal police interference. The Los Angeles Times reported that after a few protesters jumped the fence erected around the grassy area, the crowd was initially divided, with some chanting "go around" while others preferred to "tear it down."
The "tear it down" contingent prevailed. Associated Press footage showed hoodie-wearing protesters stomping the chain-link fence in a furious rage. But by morning the fence had been reconstituted as public art: a house-of-cards-style structure rising above the yellowed grass of Frank Ogawa Plaza.